Inter's efficient crosses: Icardi and Perisic equalise the double deficit against Hellas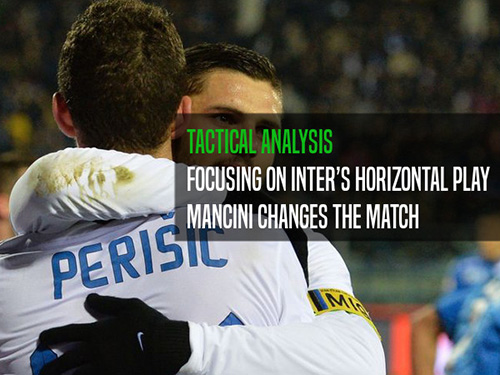 A tactical analysis of Hellas Verona – Inter match focusing on Inter's horizontal play
Hellas Verona – Inter: The last championship match. The score is taken for granted from the beginning. But after 15 min of the second half Del Neri's team is leading 3 - 1, through three dead ball situations. The Nerazzurri team equalises in the 15 min and comes close to taking the lead with the same move and way of attacking the opponent 's defence, i.e., crosses.
We are 15' of the second half: Kondogbia passes a high quality ball into the tightly compacted Veronese defensive network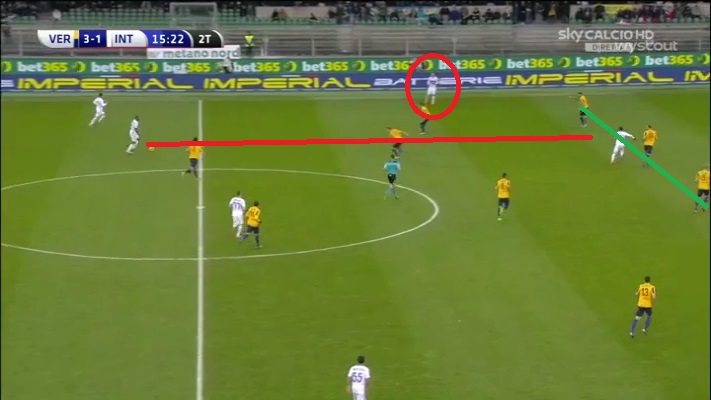 The ball after the tackle falls on Perisic's feet, who runs the ball beyond Verona's defensive line then executing an extremely precise cross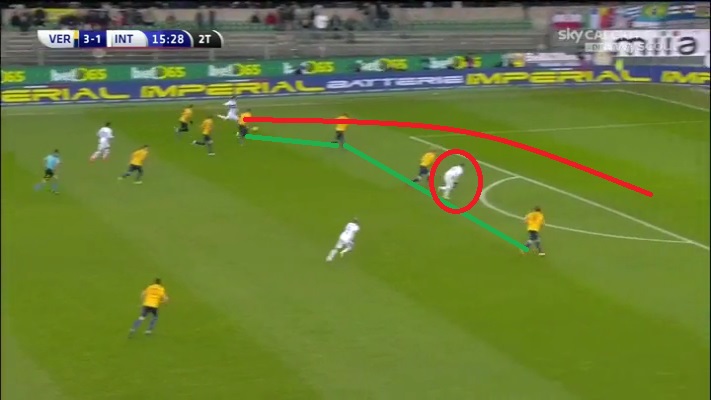 Icardi moves very well on these balls and in a 1 vs 1 duel with Gollini doesn't miss the goal. 3-2.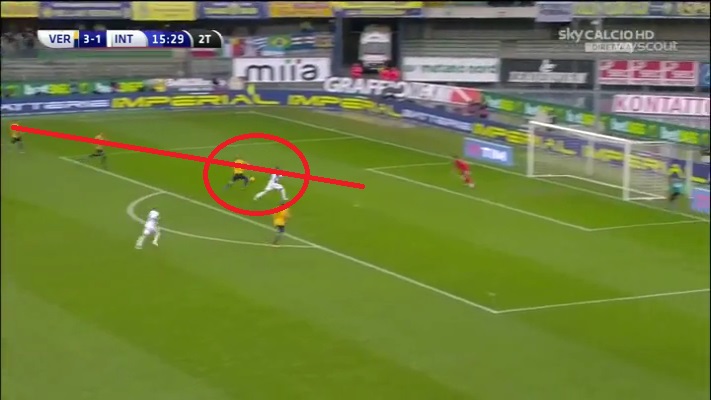 After 30 min Mancini's team builds up from the bottom: Handanovic for Brozovic, who opens on Eder, who in the meantime has gained the width.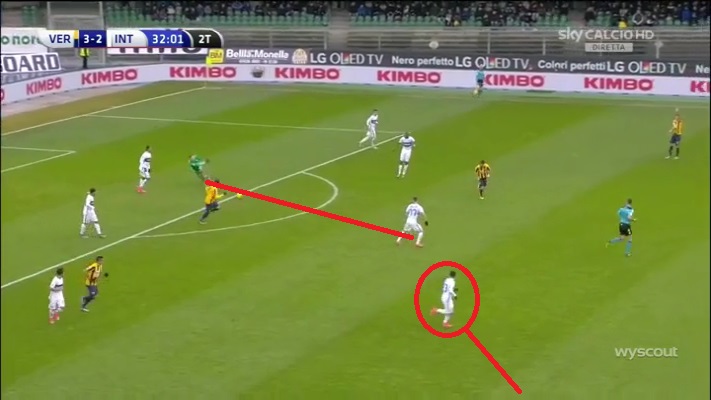 While Eder receives in width Palacio sets off on another move to attack the Veronese defence in width.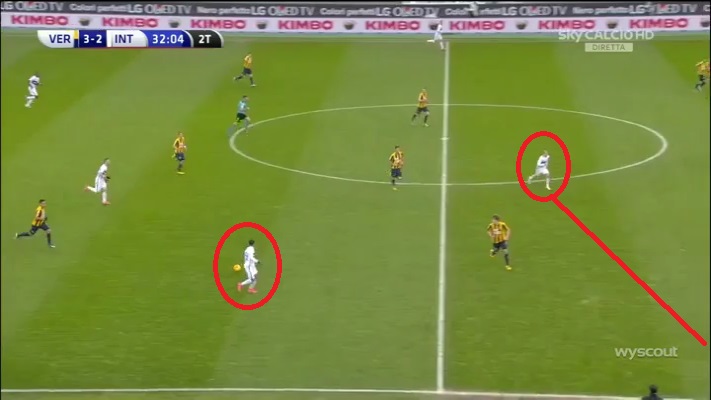 After collecting the ball he very quickly performs a precise and strong cross that is attacked by Icardi and Perisic.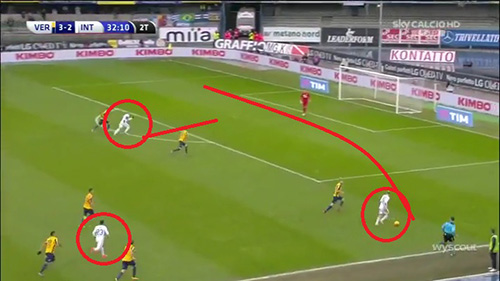 Gollini faces difficultly coming off his line and prefers to defend the goal from Icardi's possible strike. The Argentine player doesn't reach the ball, but behind him Perisic runs into space at once and doesn't miss the goal. 3-3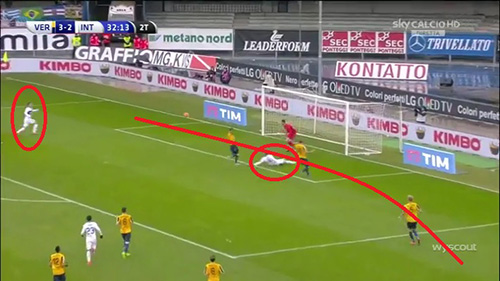 Certainly the Nerazzurri team is in a difficult moment (three goals from dead ball situations by Verona), yet it lines up on the field these players who succeed with a difficult and innovative technical move such as the cross; it has two aims: to attack the defenders in behind and to place the strikers in front of the goalkeeper. It may sound predictable, but it is not so. The coach of the youth team says: A functional technique on this move is certainly a technique for players of 2020.