How to use YouCoachApp's calendar to organize practices and matches
How to use YouCoachApp's calendar to organize practices and matches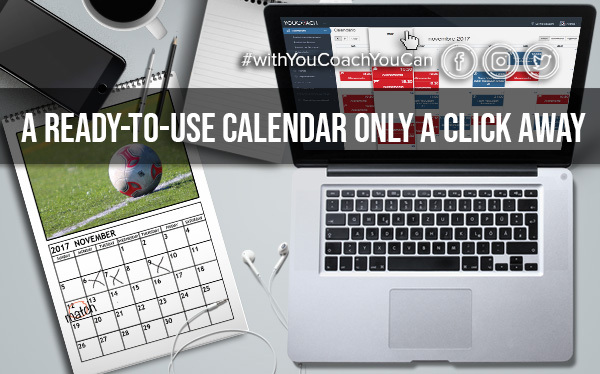 Summary
With our "Calendar" you can keep an eye on your monthly and weekly schedule. Soccer practices and games are one click away!
Did you forget where you left your notes about your training sessions schedule? 
You'd like to check next month matches' calendar but you can't remember where is the paper your technical advisor gave you?
The coach sometimes has to schedule activities in order to organize the work for the coming weeks. 
Good planning surely is the first step to clear your mind from confusion, leaving room and fresh energies to work towards the objectives you want to achieve with your team. 
This is why we dedicated a specific section of YouCoachApp to the Calendar, an important feature that truly transforms our web app into your digital working agenda.
The calendar allows you to view in a clear-cut way all past and scheduled soccer practices, the matches you already played and the ones to play, offering an overview that would be impossible to have from paper notes. Thanks to its integration with other features of the app, when you click on an activity of the calendar you can:
see which drills have been performed during training sessions;
change drills (for scheduled training sessions) or replace the ones that haven't been done (during previous sessions);
update players' list for a specific day;
add notes to matches and sessions.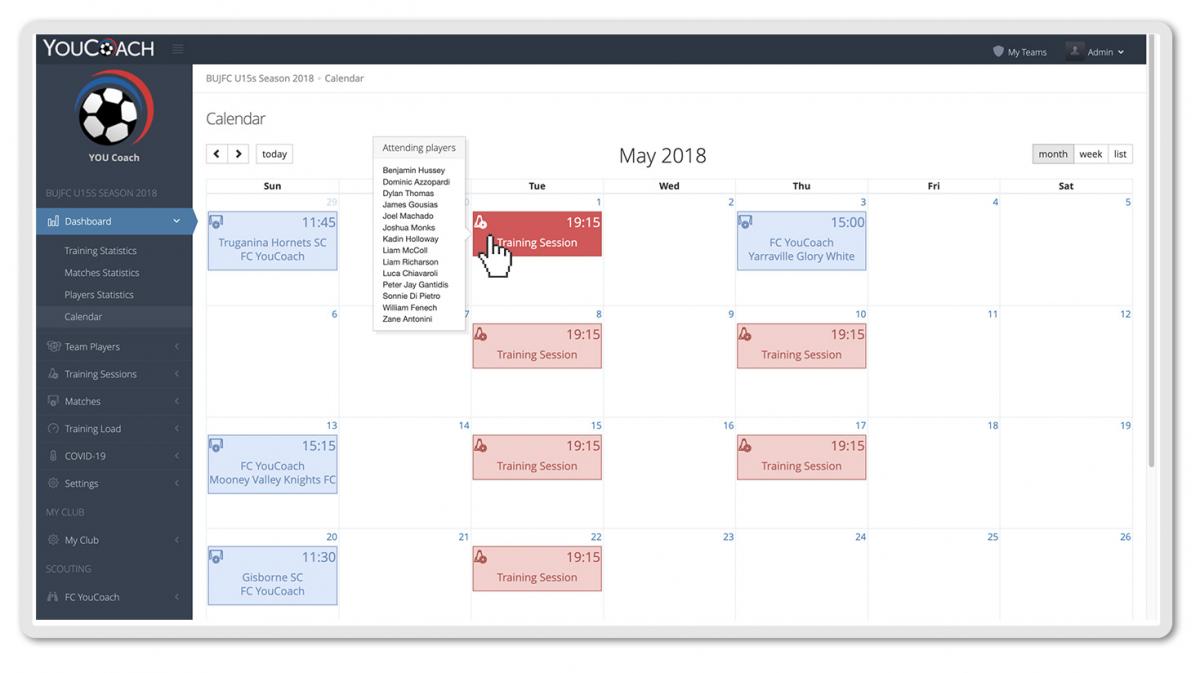 ---
WHAT YOU CAN DO WITH THE CALENDAR
With the calendar you can:
Browse through weeks and months using these buttons < >
Change the view choosing between monthly, weekly and daily view
Read the list of matches and practices using the"Agenda" view
Click on the tag linked to each day to see or edit scheduled training sessions and matches
Connect quickly to today's activities clicking on "Today"
quickly view attending players to any past session simply hovering over with the cursor.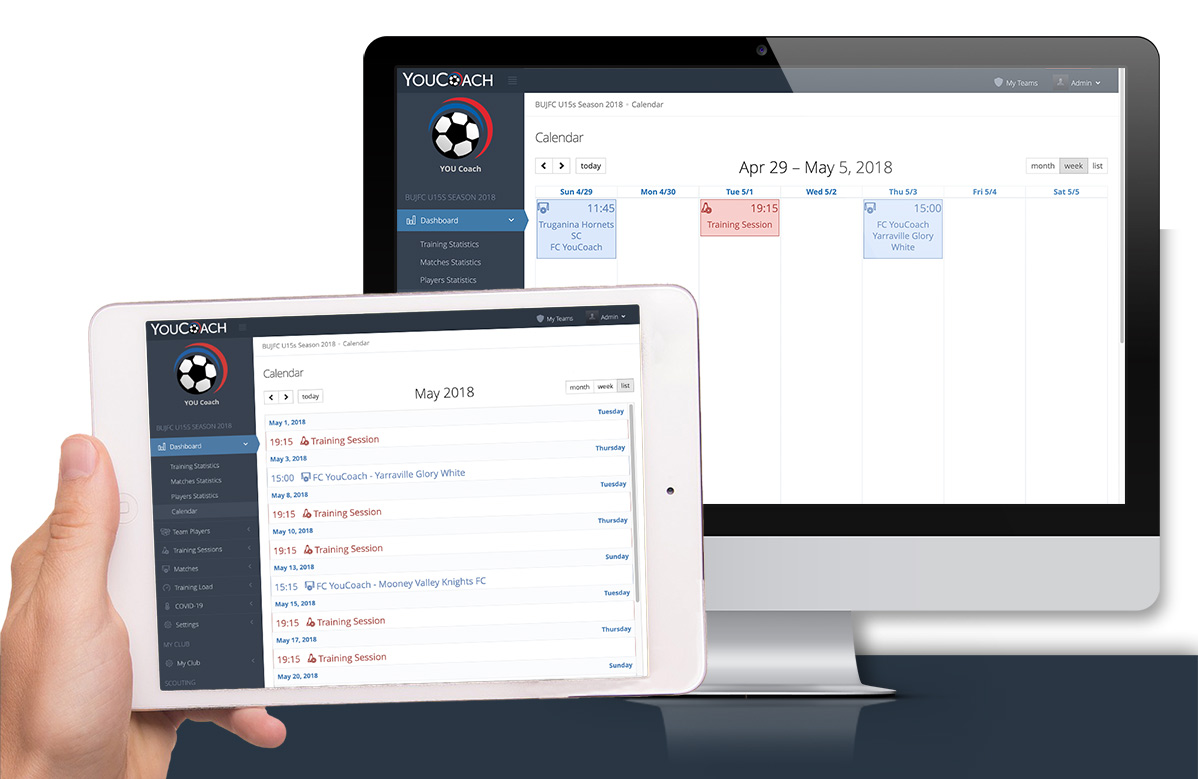 You can find the calendar under the menu item Dashboard: with one click you can open this section and go to your monthly schedule.
Start scheduling your next training sessions right now: choose YouCoachApp and all the other services that come with a subscription to YouCoach!