Soccer drills
In this section of YouCoach you can find soccer practices, soccer drills and soccer trainings. Our proposals are collected by our technical staff from coaches, trainers, match analysts, psychologists and mental coaches, nutritionists and professional physiotherapists and reworked to be effective and easy to consult. In the right bar the proposals can be filtered by age group (i.e. practices and drills for U12 and drills U15) or by goal (i.e. Soccer Tactics, Soccer Athletic training, Soccer Technique).
If you click "Login with Facebook or Twitter" and are not a Youcoach user, you will be registered and you agree to Youcoach's
Terms & Conditions
and
Privacy Policy
.
There are no drills that match exactly the filters you have set. Try to be less restrictive.
This content is available only for subscribers
To continue subscribe to YouCocah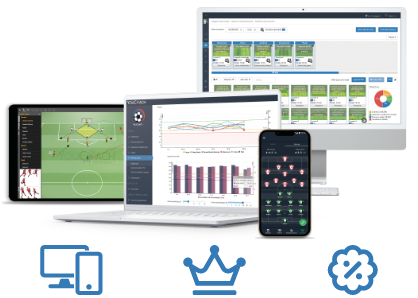 ACCESS
TO YOUCOACHAPP
EXCLUSIVE
CONTENTS
EXCLUSIVE
DISCOUNTS

Discover all the subscription plans
If you have already a subscription, please sign in