Attention: Is it my problem?
Kids are often labeled as energetic, rowdy, distracted when in reality the problem could be the way we communicate and manage practices
The best way to work with kids is working on ourselves first.
One of the books I read that are inherent to my job as a psychologist was titled "It's not my problem... it's yours" (Rolla, 2006). In this book the author talks about how we often are influenced by other people's problems, opinions and mood, thinking that it's our fault. I'd like to make you wonder something different, such as "This could be a me problem, and not theirs!".
The book I mentioned invites you to not take it personally and to let go of other people's sadness and paranoia, but I'd like to invite you, as soccer coaches, to first question yourselves.
Sometimes coaches have groups of kids that are rowdy, distracted, that lose focus quickly and mistake the tasks. On the field, the coach has to repeat what to do multiple times and has to regain the group's attention over and over. But what if the problem is you?!
Do you ever listen to your own explanations? Do you listen to what you're saying? Have you ever thought if your requests are adequate for that specific age group?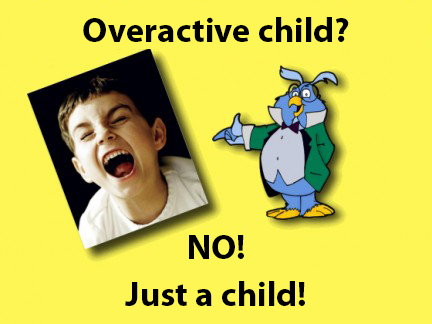 Too often it's easier to say "
the kid is overactive... it's a difficult age group... kids don't listen...
".
Sometimes we forget that we are training children and we set expectations that are too high. We talk "adult lingo", we use metaphors or abstract concepts that are too difficult for them. We are not clear enough. It is up to us, not them. Their limits are physiological and neurological (the kid can think as an adult only after 12 years of age).
Sometimes we talk too much for too long and we forget that young people's focus gets lost way faster than ours.
Sometimes we propose drills that challenge even the most motivated players: boring, repetitive drills with always the same equipment placed in the same position... How can anybody stay focused without new stimuli and ideas?
It's not always players' fault. If in a team almost nobody stays focused, the coach should do some constructive self-criticism: keep questioning your work and work as hard as your team. If in my team only a couple of kids cannot stay focused, there is probably a reason behind them (lack of motivation? lack of self awareness?). Even in this scenario, a coach has the responsibility to try to understand what's wrong and to find a solution, such as new, interesting inputs for these players, or helping their self-esteem.
In the next articles we'll find strategies and tricks to reach your soccer goals while building emotional intelligence.