From positional play to nowadays non-systemic soccer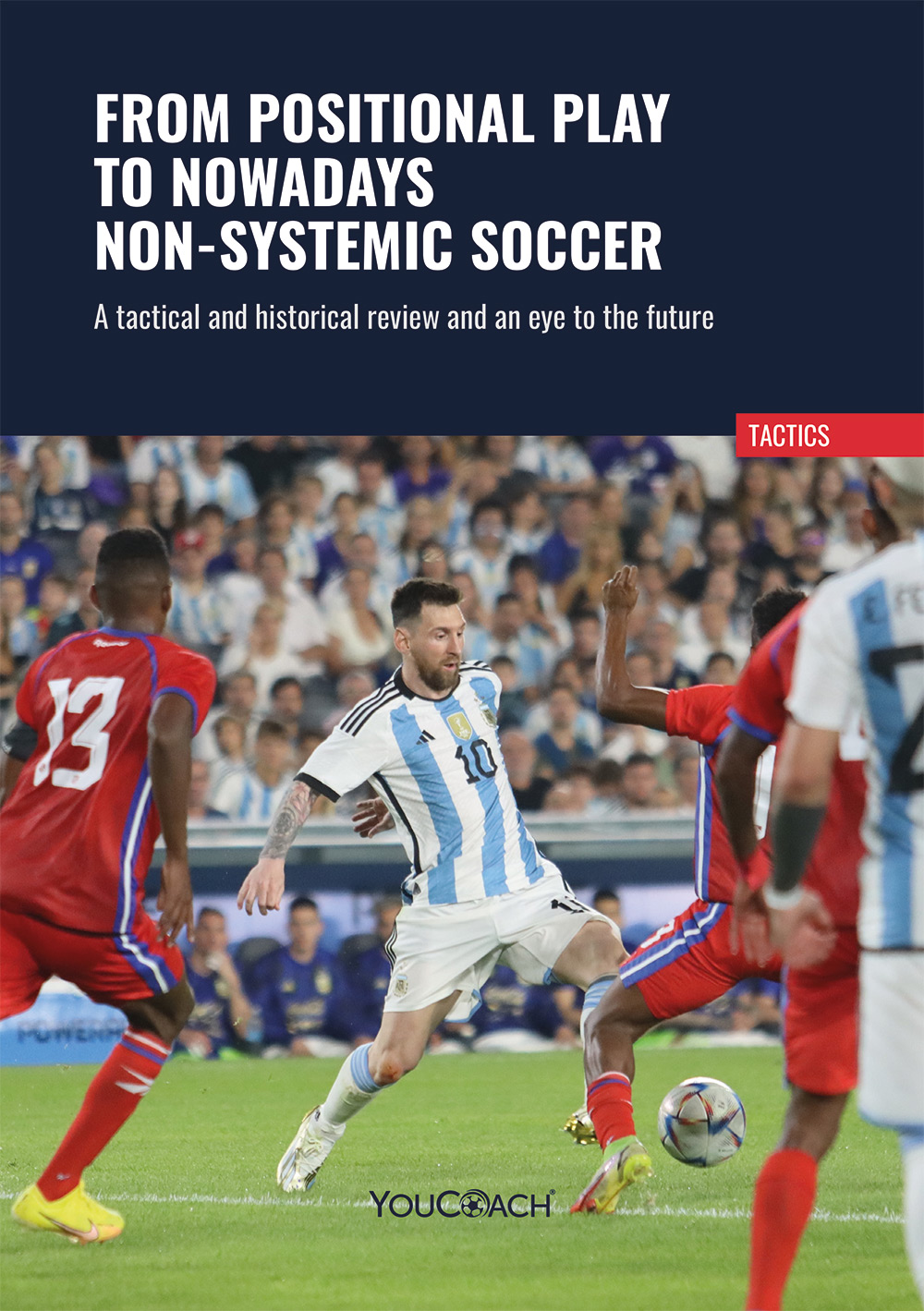 From positional play to nowadays non-systemic soccer
From fixed principles to fluid game-play: the evolving future of soccer tactics.
What is happening in soccer tactics? Are we experiencing a revolution or an evolution? What is "liquid and fluid football," and what do we see nowadays? "From positional play to nowadays non-systemic soccer" is a comprehensive study that provides tools to understand the start of the soccer we watch today and the developments that have occurred during seasons, creating the game as we know it. It also aims to guide passionate coaches and fans of this beautiful sport in anticipating future trends.
The e-Book looks back to Total Football and attempts to explore the ideas and interpretations of the game triggered by great coaches of the past. The e-Book analyzes the typical formations structures adopted by Cruyff, Sacchi, Guardiola, identifying players' positions, their combinations, and the relationships within the game. It goes deep inside into the principles of play deployed during possession, non-possession, and transitions phases. Season after season, coach after coach, idea after idea, these contributions have allowed us to appreciate the soccer we currently observe. Furthermore, it examines how their interpretations of the game influenced each other and facilitated further evolution, subsequently impacting the playing philosophies of the most innovative contemporary coaches (such as De Zerbi and Klopp). The result is a detailed and comprehensive overview, supported by statistical data, that highlights the shift from fixed principles to fluid principles in the game.
---
---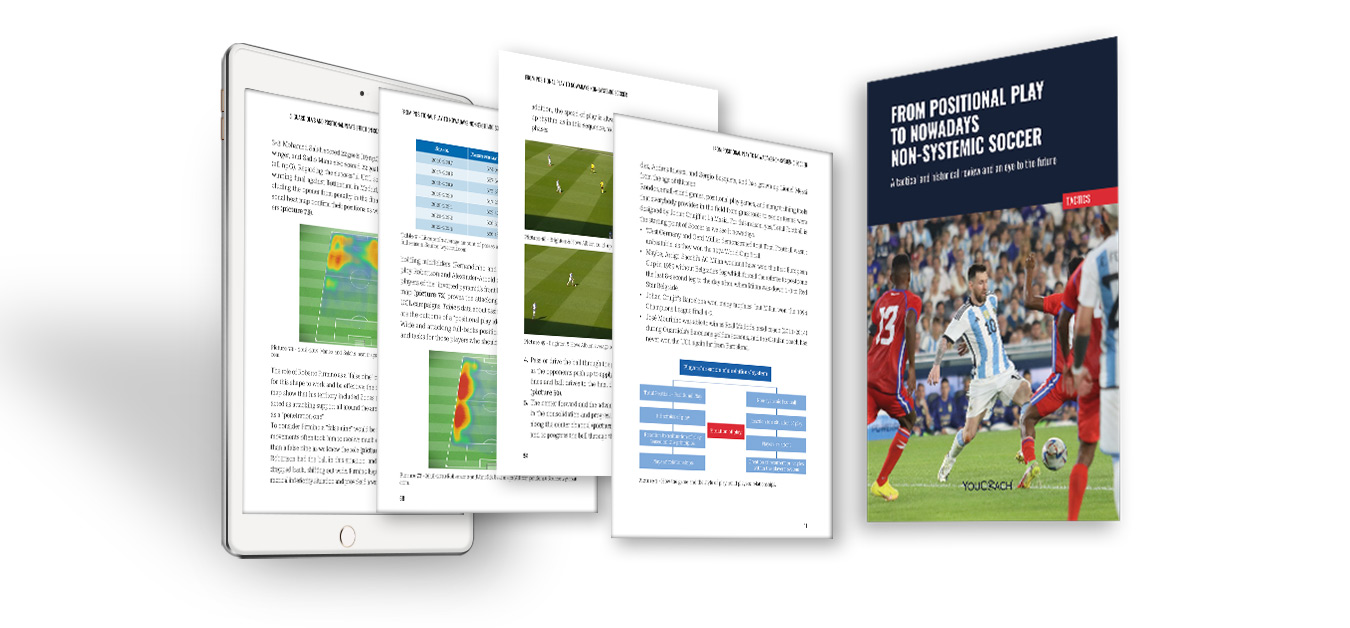 Here's how the e-Book is structured:
Total football, Johan Cruijff, positional play and Guardiola. What and who are they, and which are the points of connection?
How did Johan Cruijff's Barcelona play?
Arrigo Sacchi's AC Milan: a total football evolution in Italy. Positional relations and connections in the 1-4-4-2
May 18th 1994: Milan 4-0 Barcelona. The day the italian way beat Cruijff's positional play
Guardiola's and positional play's effect on coaches: De Zerbi case and Klopp studies
Did positional play become trapped by itself?
The low defensive blocks to counter the positional play. Barcelona's defeats against Mourinho and Do Matteo
Liquid and fluid, relations, spatial connections, situations of play. Is this a break point, or a natural evolution of soccer?
And if you are a YouCoach subscriber
, access to the package available in YouCoachApp is already included in your subscription to prepare your workouts with the exercises in the e-Book.
All the proposals collected in this e-Book were created with
YouCoachApp
, the web application developed by YouCoach which simplifies the technical management of the season.
Click here
for more info.

What is an e-Book?
It is a protected PDF file that will appear in your 'My e-Books' page with timely unlimited access.