Let YouCoachApp guide you with the planning of the sport season
Let YouCoachApp guide you with the planning of the sport season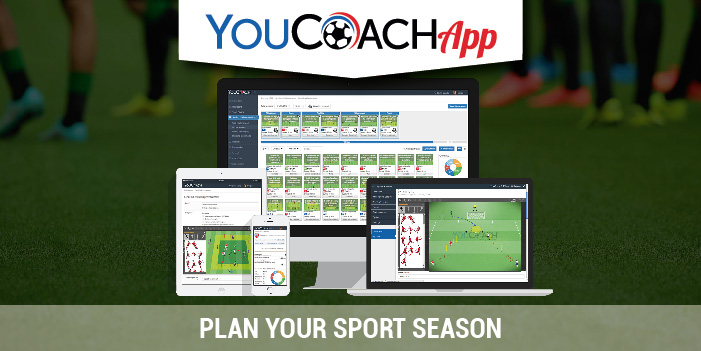 Summary
Each sport season is like a journey: a path that deserves to be organized. YouCoachApp is the tool that helps soccer coaches programming the whole season
"With what objectives do I want to set up this sport season? How can I arrange them during the year? Which path do I create for my team?"
These are some of the questions a coach will ask during the season. In other words: planning. 
Somebody plans from month to month, or from week to week, others base their schedule on the weekly game performance. Every coach has their strategy, their approach and habits, but one thing's for sure: organizing and scheduling training sessions is essential for a coach's work.
---
YOUR SPORT SEASON IS LIKE A JOURNEY...
Each sport season is like a journey, and a journey without a guide could lead to concern and confusion.
Having a clear goal in mind and choosing the right path to reach it is one of the most difficult challenges of a coach, who sometimes could prefer the pursuit of immediate results rather than long term growth. Before leaving for a long journey, it is better to "set the coordinates".
...LET YOUCOACHAPP GUIDE YOU!
---
HOW TO SET YOUR SEASON'S DETAILS
From this need derives YouCoachApp, "the navigator" for soccer coaches: a web app that helps coaches planning the entire season and facilitates scheduling all training sessions. 
First of all, it is necessary to provide all the right information in order to get all the help you'll need from the app. 

On the app menu "Settings", under the menu item "Season Details", you will have to provide:
which age group are you coaching?
when does the season start and end?
which day of the week is the game?
how many players do you have in your team?
how long does a training session last?
which days of the week do you plan to have a training session?
which training session phases do you plan to use in your work methodology?
You will specify the days of the training sessions, choose the picture of your team, organize training sessions and choose the number of players. YouCoachApp is a flexible tool that adapts to every necessity and every habit.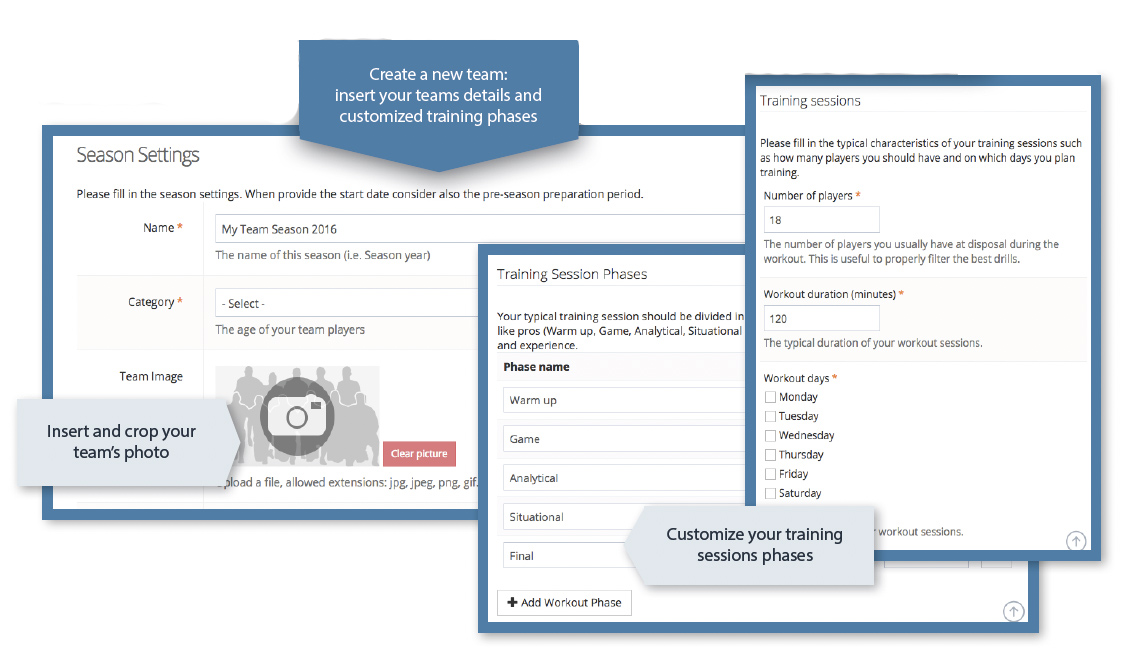 With YouCoachApp you can choose how to organize your training sessions in full respect of your coaching methodology: the app allows you to add, modify, swap all the phases whenever you want. 

PLAN YOUR TEAM'S JOURNEY:

HOW TO DIVIDE YOUR SEASON IN CYCLES AND CHOOSE WHICH GOALS TO WORK ON
What does an Under 6 coach and a first team coach have in common? They both need to choose the right objectives for their team and distribute them throughout the season.
With YouCoachApp you can divide your season into macro and micro cycles, customizing the duration and goals of each one of them: a digital agenda that marks and organizes your weeks of training from beginning to end of season.
A macro cycle is a macrophase of the season, or a macro unit of work, that includes various periods, the mesocycles. Each macro and micro cycle is characterized by:
cutomizable duration;
up to 10 objectives to select.
The amount of micro cycles weeks corresponds to the duration of the macro cycle.
For example, for a Pre-season there could be:
1 micro cycle lasting 1 week;
2 micro cycles lasting 2 weeks;
in total, the macro cycle "Pre-season" consists of 5 training weeks.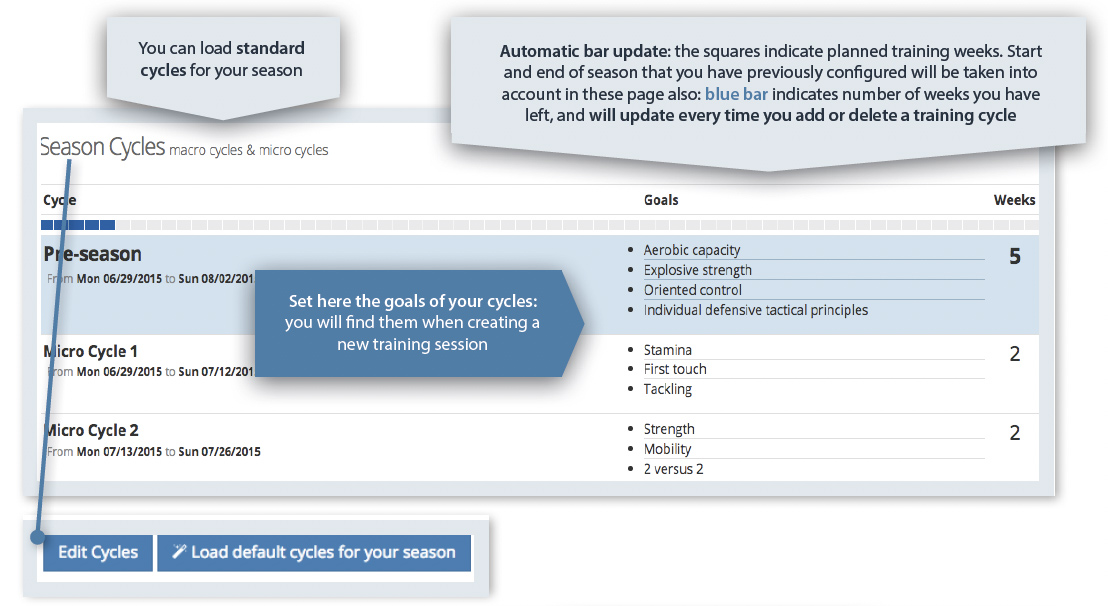 Don't know where to start? YouCoachApp suggests you default (customizable) cycles, dividing your season in working periods and planning suitable objectives for each depending on your age group.

Cycles are automatically saved after completing "Season details" as mentioned above. In case of failure to save the cycles, click on "Load default cycles for your season".

FEEL FREE TO CHANGE DIRECTION
Every journey includes detours. With YouCoachApp you can edit and customize all your season's scheduling settings. 
In order to customize duration and objectives of the training cycles, go to "Settings", then "Cycles" and: 
click on "Edit cycles";
edit the number of weeks of the micro cycle (remember: one or more weeks);
choose micro cycle objectives;
save the page.
Macro cycle duration is updated automatically after editing the number of weeks of the micro cycle.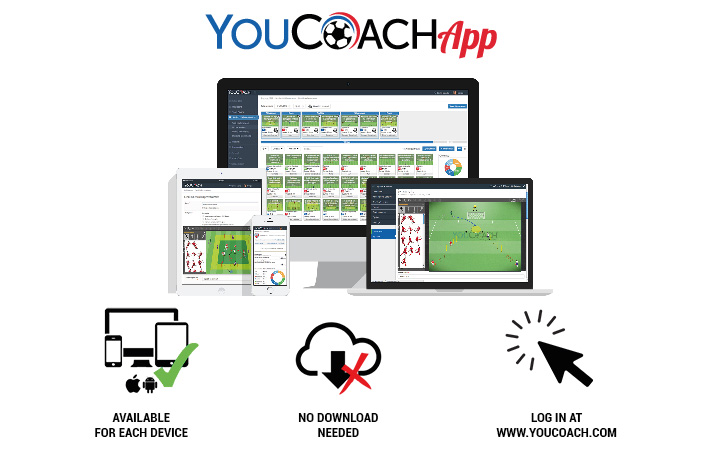 Your season is made up of objectives.
Plan them with YouCoachApp!
Discussing with friends and colleagues is an important aspect of every coach's professional growth: find out how to share drills, training sessions and more with your staff!
Learn more about YouCoachApp.    Access to YouCoachApp