Positional play and Pep Guardiola's evolution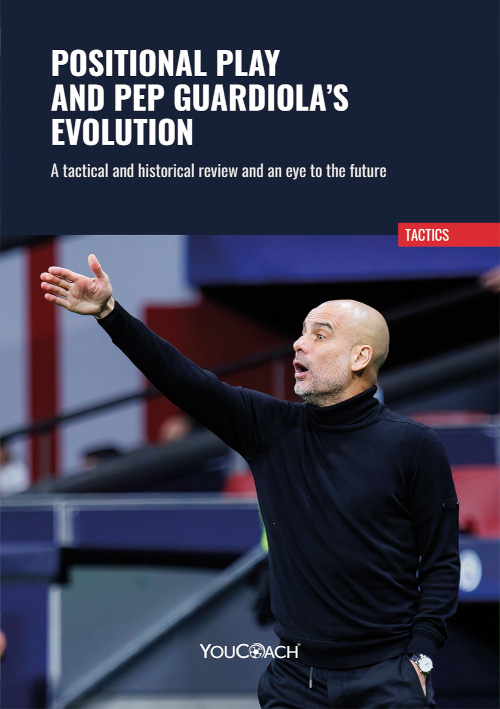 Positional play and Pep Guardiola's evolution
From fixed principles to fluid game-play: the evolving future of soccer tactics.
Throughout his career, Pep Guardiola has consistently stood out for his inclination to give his teams a clear style of play and distinctive characteristics. Which are the aspects that have marked out his journey as a coach? Which are the key principles that have defined the approach of the Spanish manager during his various experiences at the top of European clubs? How has the Spanish tactician adapted the tactical system to develop his ideas?
Thanks to images taken from Premier League matches and European competitions, clear infographics, and accurate statistical data, the e-Book tracks Pep Guardiola's evolution in the exploitation of spaces: from the principles of play at Barcelona, to the first evolution at Bayern Munich, and the most recent metamorphosis at Manchester City (with a focus on Haaland's impact on the tactical shape of the team).
The e-Book also contains five useful exercises for coaches to transfer the tactical concepts identified in the analysis into the training sessions.
---
---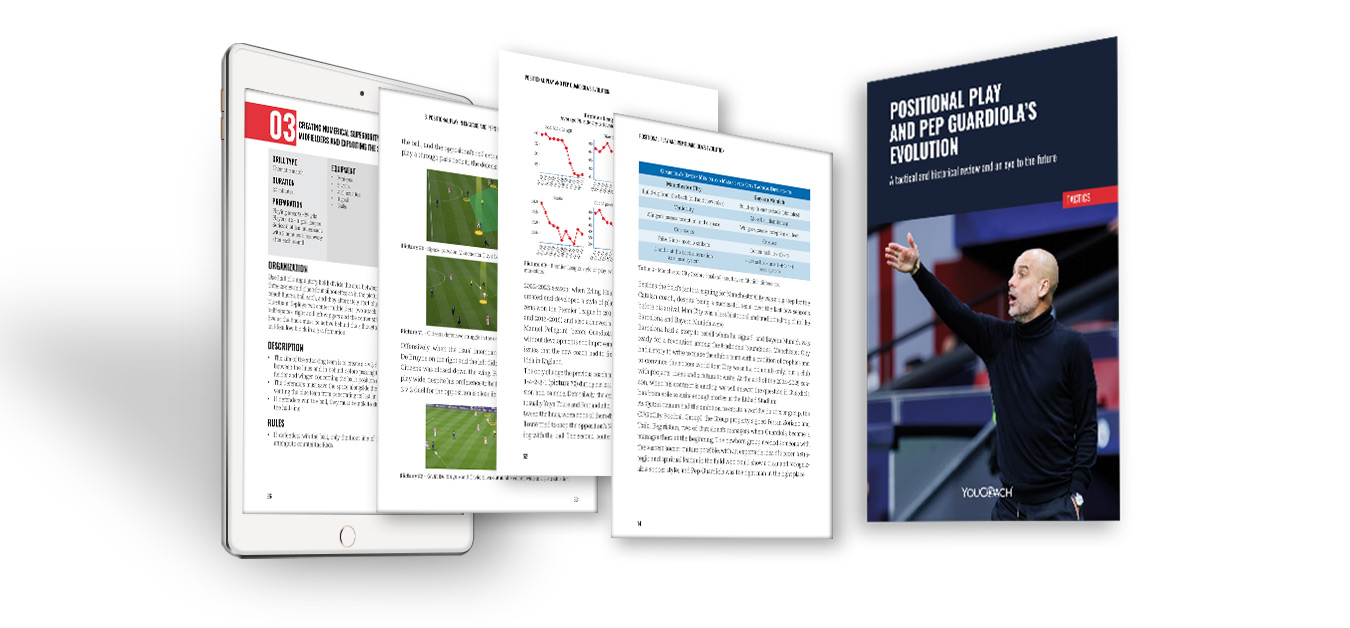 Here's how the e-Book is structured:
Pep Guardiola, positional play and FB Barcelona (2008-2012)
The first evolution at Bayern Munich (2013-2016): inverted full-backs and half-spaces
Positional play in England and Pep's seasonal tactical metamorphosis at Manchester City
Haaland at Manchester City: from the inverted full-back to the inverted center-back
Exercises
And if you are a YouCoach subscriber
, access to the package available in YouCoachApp is already included in your subscription to prepare your workouts with the exercises in the e-Book.
All the proposals collected in this e-Book were created with
YouCoachApp
, the web application developed by YouCoach which simplifies the technical management of the season.
Click here
for more info.

What is an e-Book?
It is a protected PDF file that will appear in your 'My e-Books' page with timely unlimited access.