Training progressions and collection of exercises
Training progressions and collection of exercises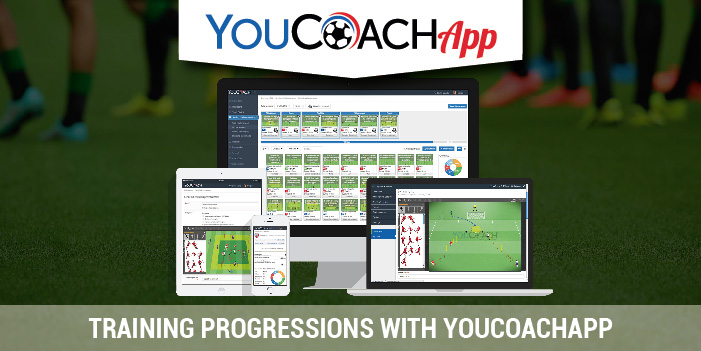 TRAINING PROGRESSIONS series of didactic drills
With YouCoachApp you get a series of didactic progressions, exercises with a common objective (for example a technical skill, applied technique or tactical objectives) or a specific operational mean; you can include them in your training sessions.
By combining the progressions you can create sequences of exercises with the same objective that include a didactic path with a gradual increase in the difficulty.
The cataloguing of these exercises allows you to know which of them have been previously used, so you can choose how to proceed:
Use a linear distribution for the training load with a constant increase in the difficulty;
A randomised procedure where difficulty changes from session to session without a precise relation with the previous training sessions;
A "progressive steps" strategy in which difficulty stays the same for 3-4 training sessions;
A strategy in which workload decreases as time goes by.
Below is a list of didactic series with the related acronyms used to facilitate the recognition of the series: