YouCoachApp: choose how to export your training sessions
YouCoachApp: choose how to export your training sessions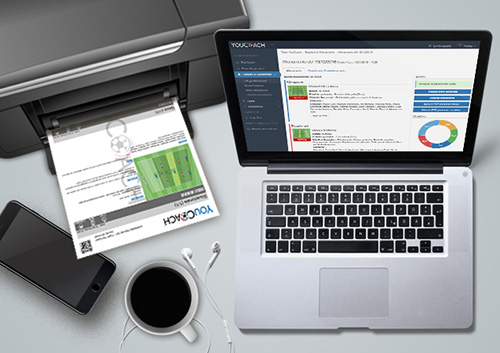 Summary
YouCoachApp let you print your training session summary in a reduced or full version.
Having a printed version of the training session's drills is a mainstream practice between coaches. 
Taking a copy with you on the field is a good habit and gives you a reference to better manage timing, spaces, groups of players and much more.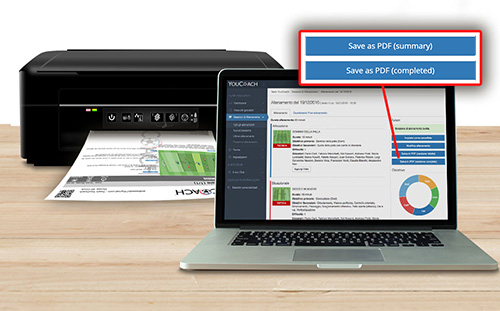 With YouCoachApp, the web app for soccer coaches included in YouCoach subscription, you can save all your training sessions as PDF.
In this way you can print them and use them with your team.
The printing feature lets you decide between a reduced version and the full version of the workout.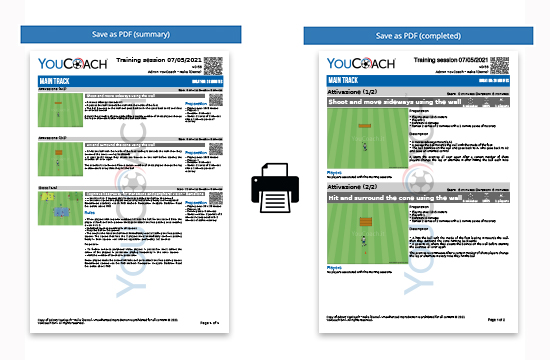 Here is what's changed: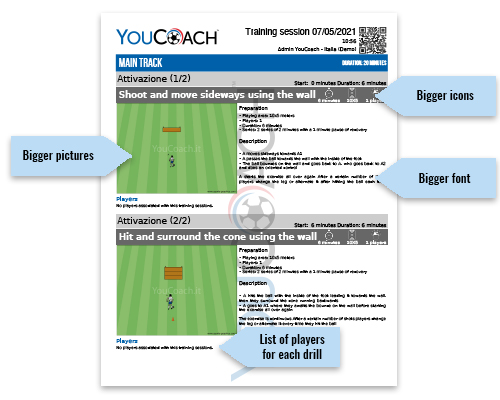 Are you a subscriber? Click
HERE
to access to YouCoachApp and start scheduling your next training session 
Do you want to know more about our membership? Click
HERE
to discover all the benefits of our subsciption.