How to manage matches: take care of every detail, from free kicks to highlights!
How to manage matches: take care of every detail, from free kicks to highlights!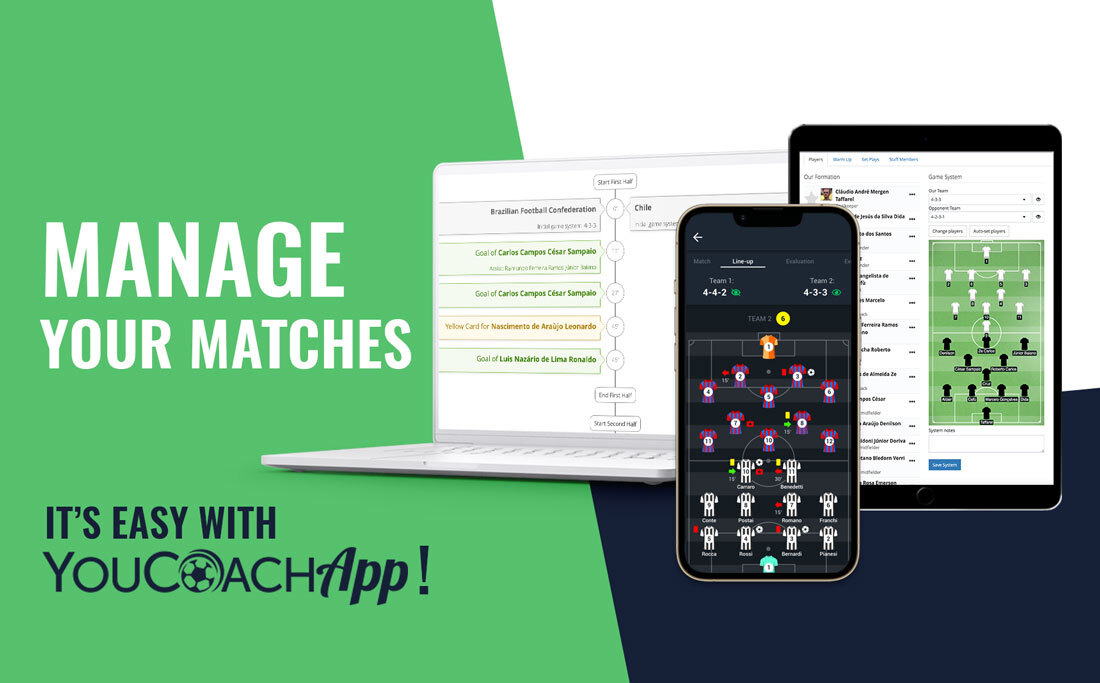 Summary
It's easy with YouCoachApp! Take care of all your matches' details and keep track of your team's performance during the whole season
Managing matches is the result of all the work done on the field during the week. 
Training sessions management is what prepares for the match
 and all the improvements you gain during the season are shown on the field with every goal scored. Matches should be managed with great care: lineup, free kicks, penalties... during the match there's the need to 
write down important information
to then have an overview of how everything went, despite the outcome. Luckily with YouCoachApp it's easy to 
analyse every aspect of your matches
.
---
HOW TO MANAGE A SOCCER GAME
In order to manage a soccer match at best one needs mental focus and preparation. During those 90 minutes, and even on days leading up to a match, there are many variables that can be modified and to which you need to pay attention. When managing a match you need to:
---
TAKE CARE OF ALL THE DETAILS, FROM CONVOCATIONS TO PRE-GAME WARM-UP
All the details of a match are important
With YouCoachApp you can prepare each match at best and be ready for the locker room. This is what you can do before a match:
Players' convocations and layout on the field;
Prepare drills to warm-up your team choosing them from your personal database;
Decide how to manage free kicks, that can be very important to unblock the game, using your database or reviewing other games' free kicks; 
Register staff members that are attending the match.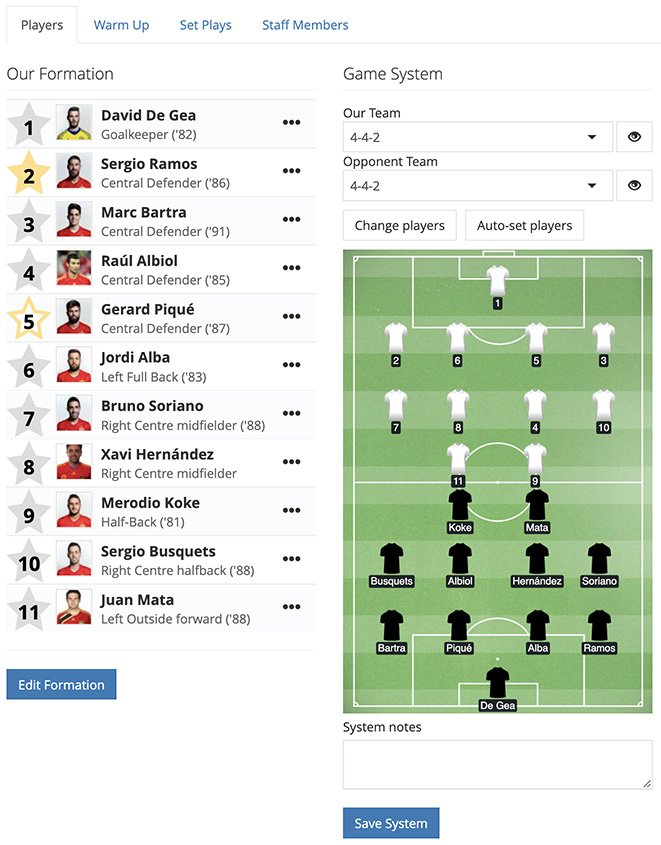 With YouCoachApp you can manage all pre-game details
After defining pre-game, it is time to visit the locker room and manage the time left before the match!
---
PRINT ALL YOU NEED FOR THE MATCH AND PREPARE EVERYTHING
Download pre-game report
More than likely you may have had to prepare all the papers for the match while in the locker room there was the perfect mood for the game! Unfortunately this is something you need to deal with and for this reason YouCoachApp helps you doing it: you will have more time to spend with your team and to get focused. With the app you can:
Download the pre-game report and use it in the locker room to remember to your players your tactical plans.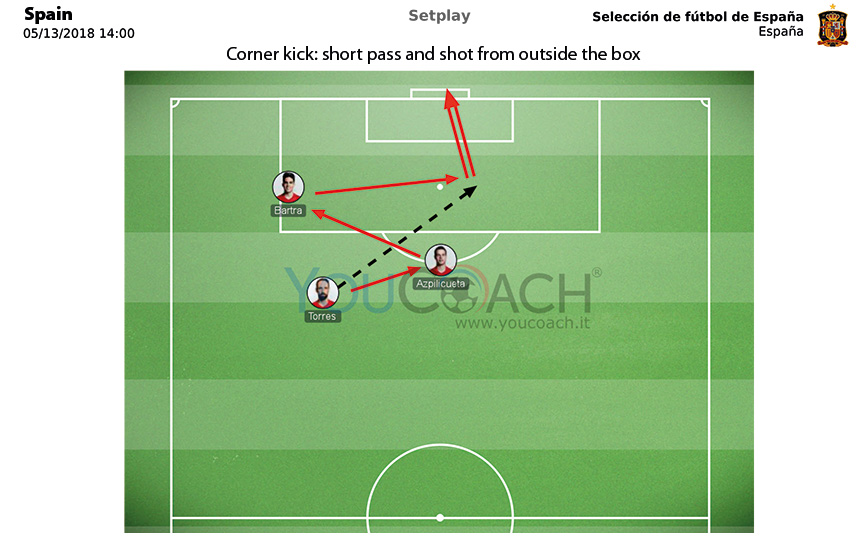 Print and review your tactical plans
Finally you are ready for the match that is about to begin.
---
REGISTER ALL THE EVENTS THAT OCCUR ON THE FIELD
Keep track of your championship events
During the match anything could happen! For this reason it's important to register all events, changes in lineup, penalties, goals! In a few click you can:
Register important events happened during the match (goals scored and conceded, injured players, yellow cards...);
Keep track of all the tactical changes you've done.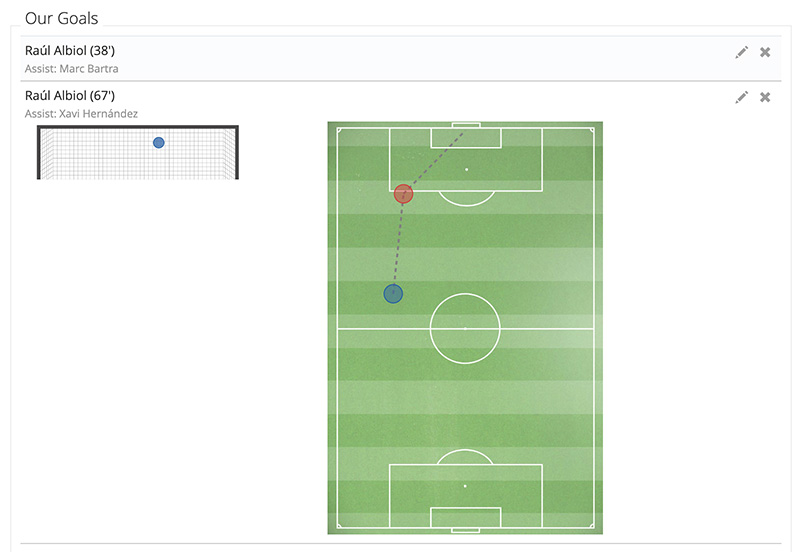 Don't lose anything and register all the events!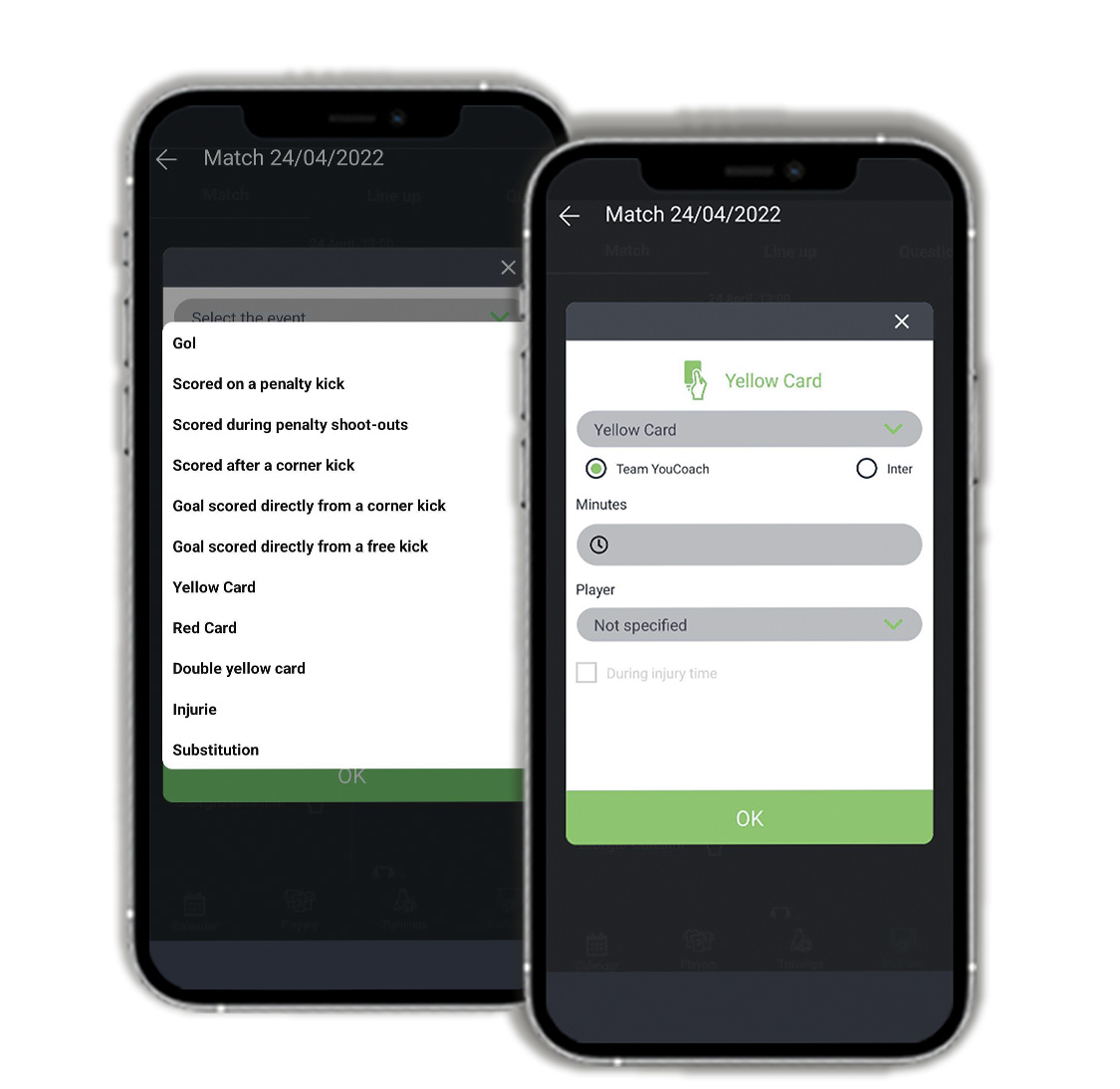 With YouCoachApp Mobile registering a match event is never been easier!
After the match ended you can review every detail about it from a computer and a smartphone to analyse all that happened and discuss it with the team.
---
Monitor your championship's performance
You can learn something from each one of your matches, whether it went good or bad. Reviewing game actions and analysing events can be educational both for coaches and players. After a match, most important things to do are:
Review match chronicle;
Review the video of the match, if there's one, perhaps uploaded on YouTube by a staff member;
Consult match highlights;
Examine opponent's system of play.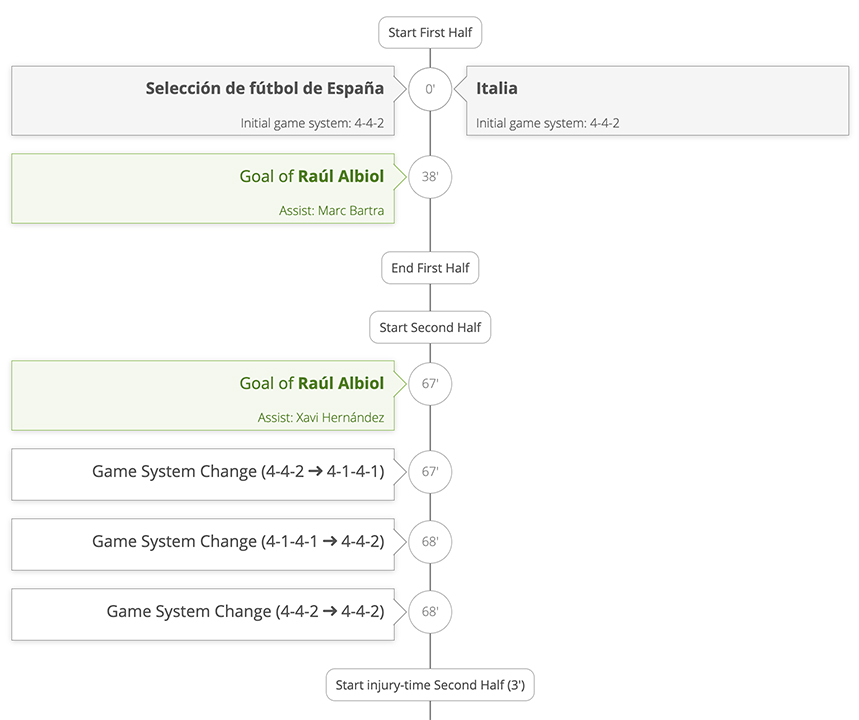 Match's timeline is one of the most interesting features of our app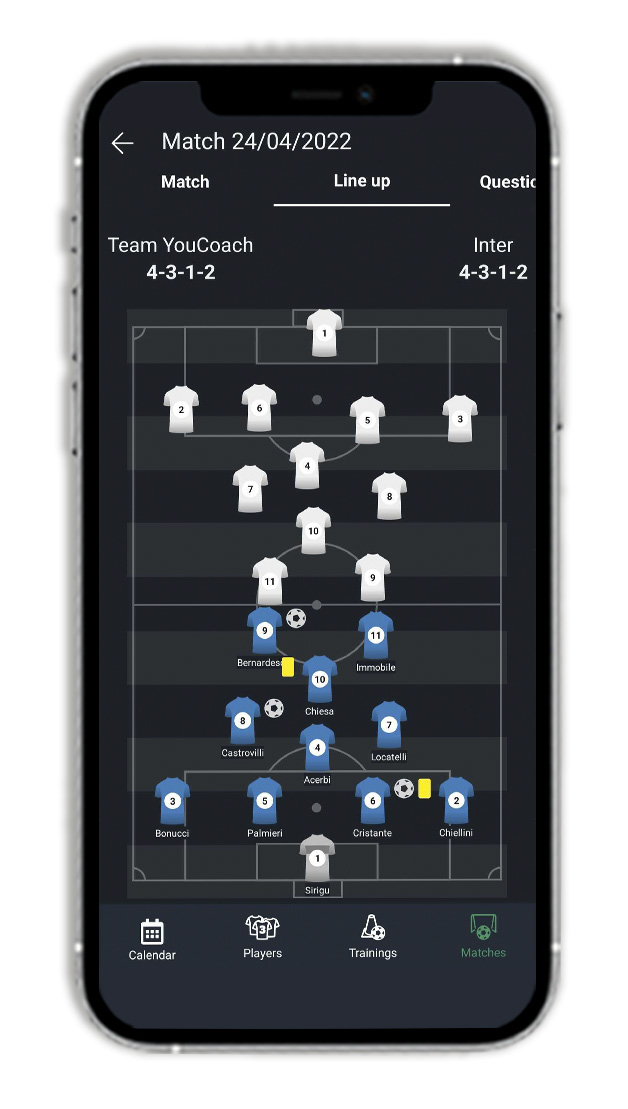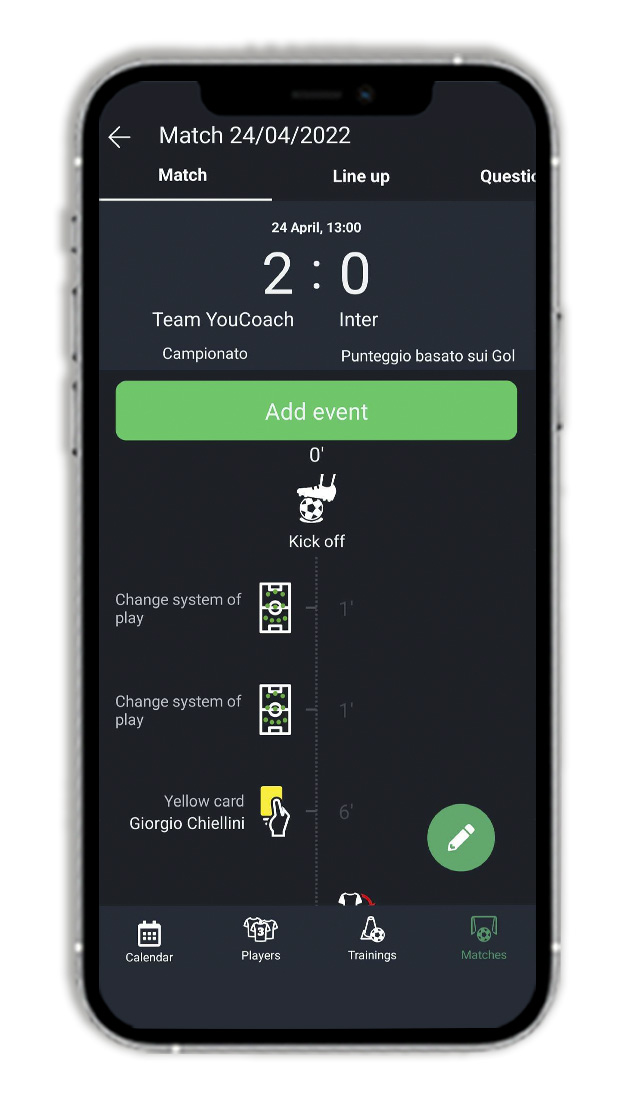 Review your matches whenever you want thanks to YouCoachApp Mobile
And now let's keep on playing! Match after match your season will develop more and more, all detailed and accessible. In our next article we'll see how to customize your Club's jersey and how to create custom drills following your preferences.
---
MANAGING MATCHES... IT'S EASY WITH YOUCOACHAPP!
---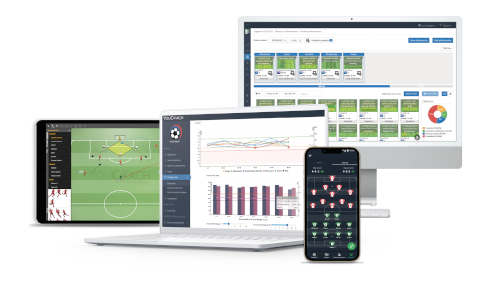 DIGITAL ASSISTANT FOR SOCCER COACHES
YouCoachApp is an innovative web application created to plan, set up and monitor the whole soccer season, an ideal tool for soccer coaches and Clubs, both professional and amateur.
It's available both as Web App and Mobile App.
Would you like to suggest YouCoach to your Club?