Ball circulation with short and long passes: Sterling's goal against Seville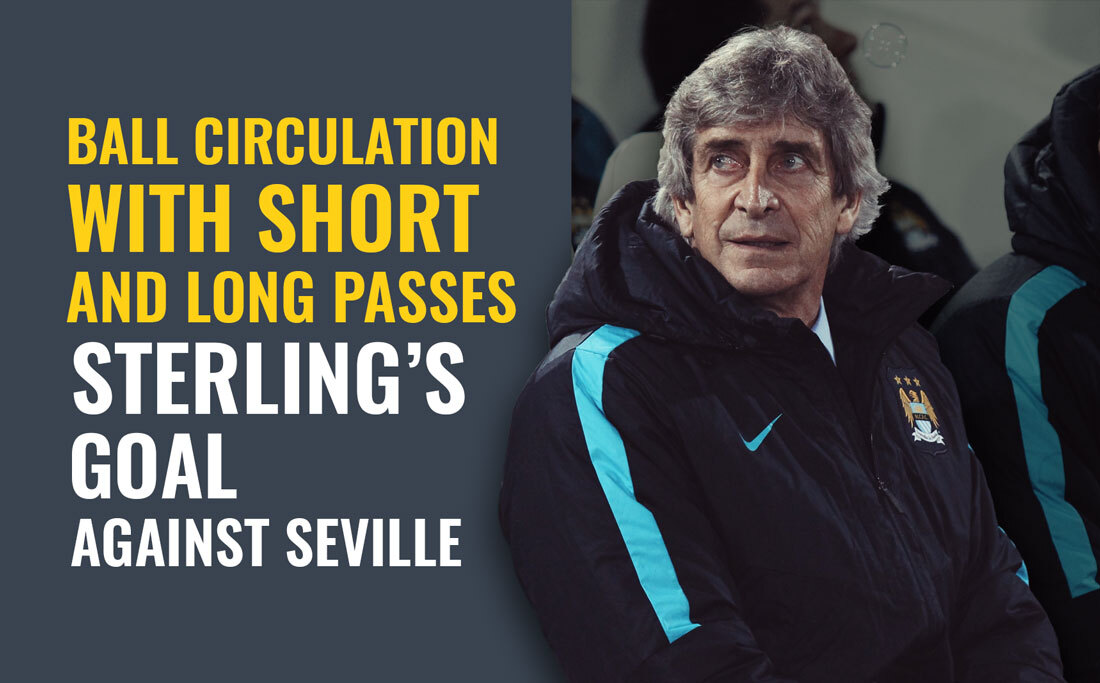 Let's review the build-up play with many continued short and long passes which lead Sterling to score against Seville in Champions League.
Qualification match in Champions first round. Two teams where build-up play has been their strength to win matches. Honestly at the beginning of the match we were biased against Pellegrini's team, but we were turned around by the development of the match and by this action which ended with Sterling's goal.
We're in the first 10 minutes of the first half still nil all, but exciting moments occurred anyway. The action starts from afar: throw in for City in the attacking third. Pass, pressing by white players (Seville) and easy pass to the left-sided defender.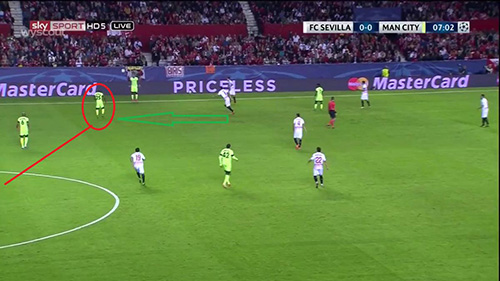 Now a series of passes starts on the half-way line to search for spaces up front. Seville defends deep closing down spaces efficiently.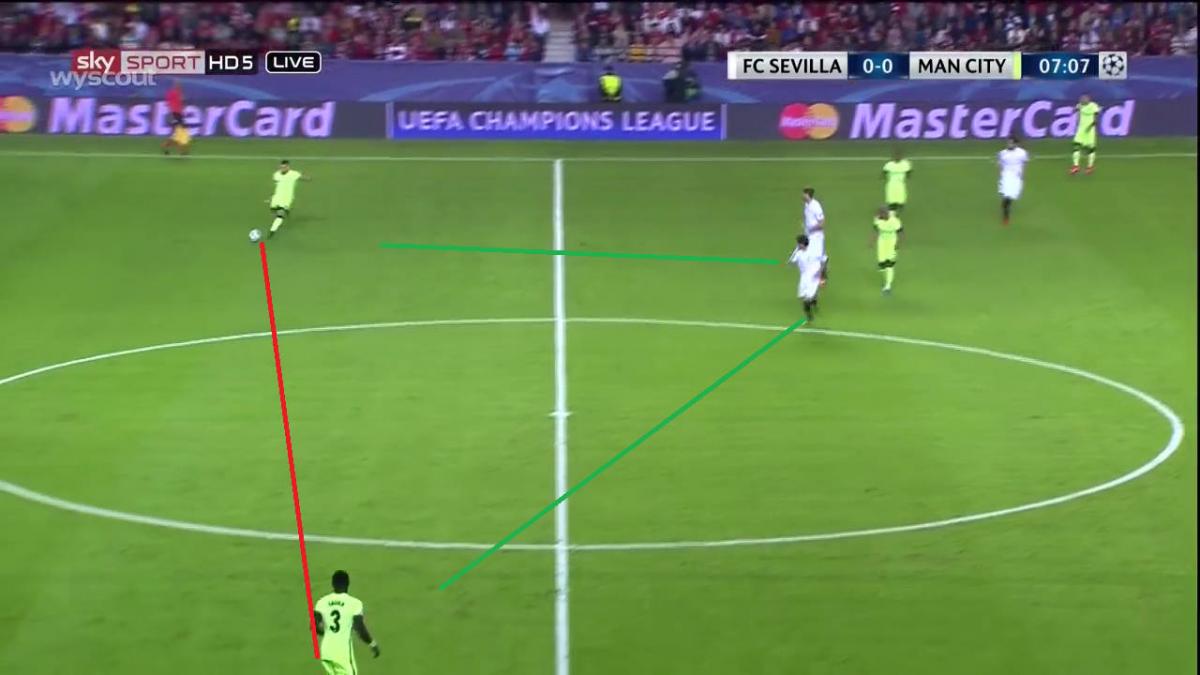 Even with the ball to Silva, City's line-up is perfect, but the defensive phase of the Spaniards, marking is equally efficient.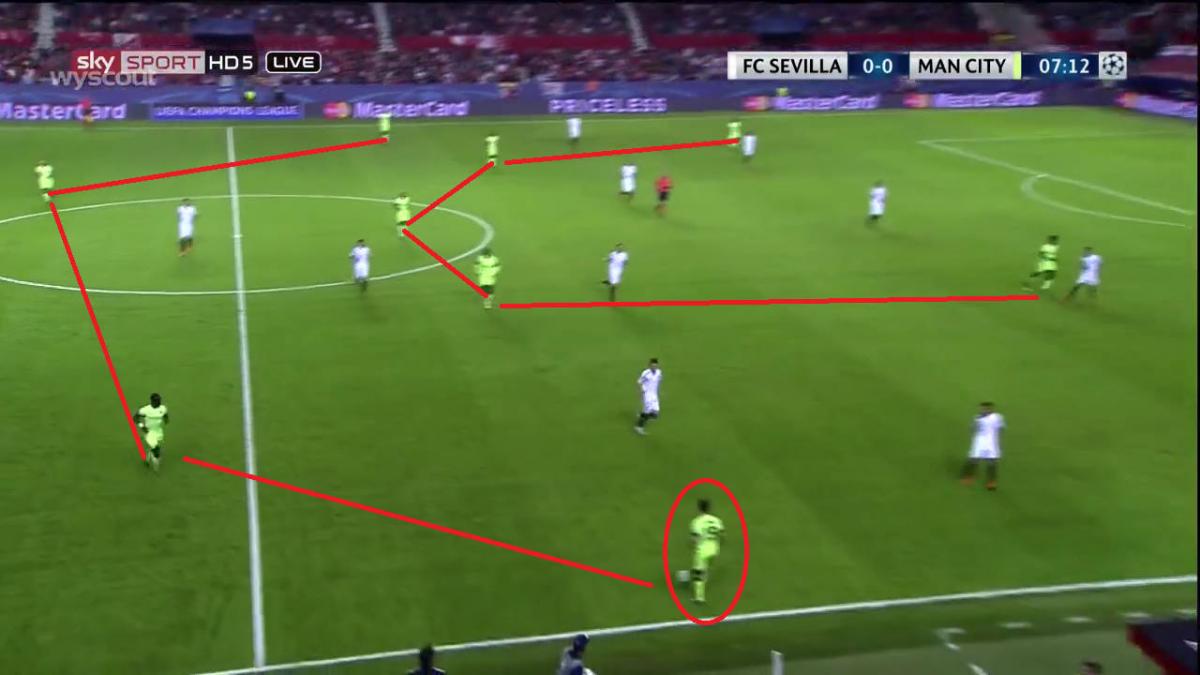 Ball circulation again this time to the wide midfielders. In the red circle you can see how tight it is in this zone and solutions for the British are very difficult: ball back to the defenders again.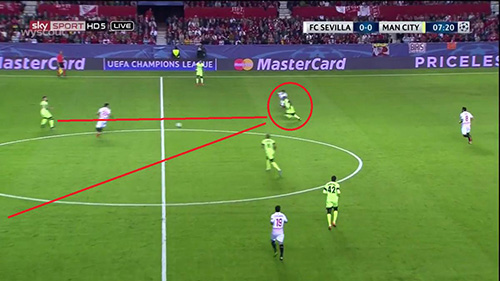 Ball possession takes almost 30 seconds, without taking great risks. But City's players, not in a great rush, searching for an effective play deep.  Pellegrini suggests to move the opponent's defensive line a lot, in this way some passage will be opened sooner or later. In this situation the ball goes to Silva and both the overlap and the deep play are closed.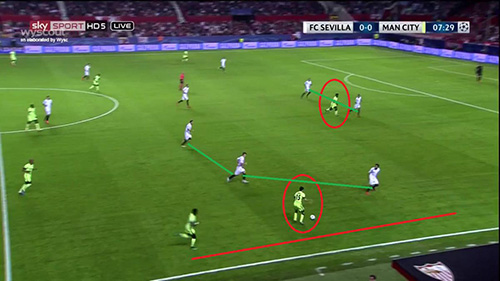 Here's the passage, thanks to the fast ball circulation. The ball goes back to one of the wide midfielders. Sterling (in the red circle) starts to create some useful space by drifting away then offers for the ball.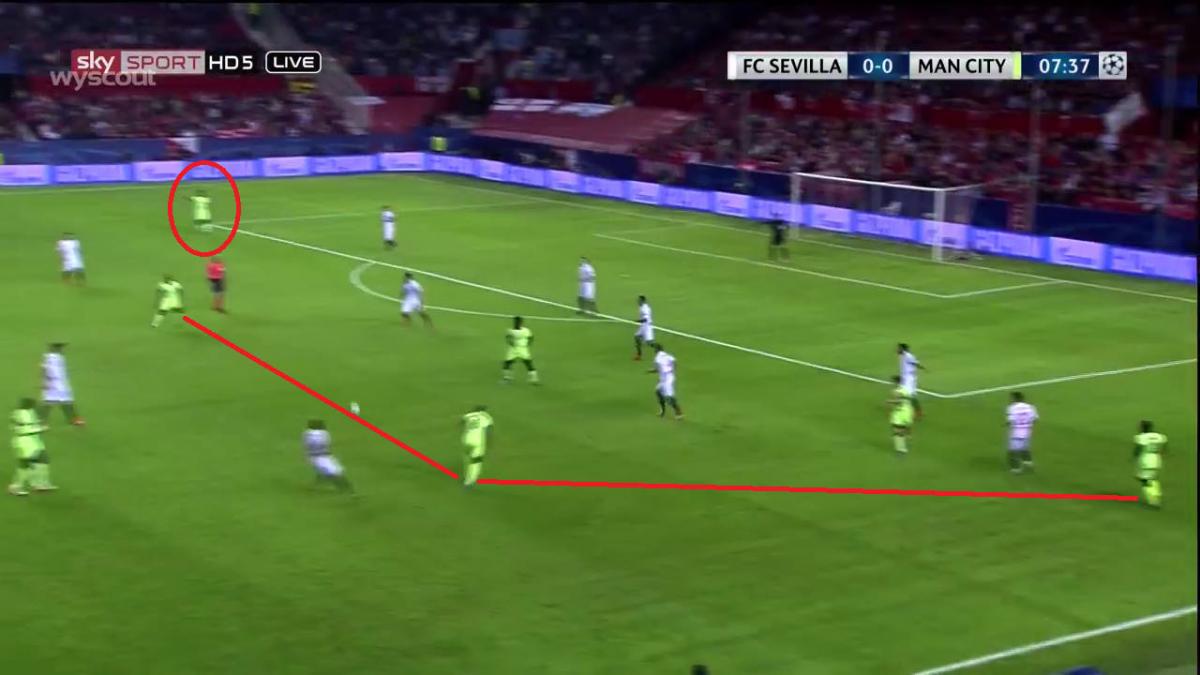 The movement performed by the talented English striker is so quick. He checks short and lays off, then goes in behind into the space. The assist by Fernandinho through the lines is easy to do.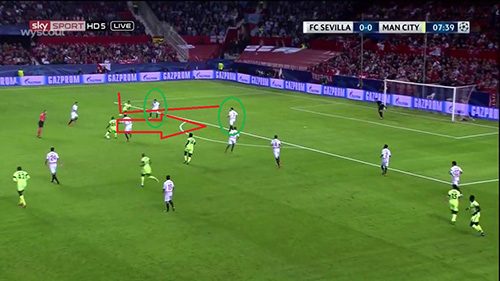 Sterling cuts behind the defender and gives the lead to his team with a diagonal shot.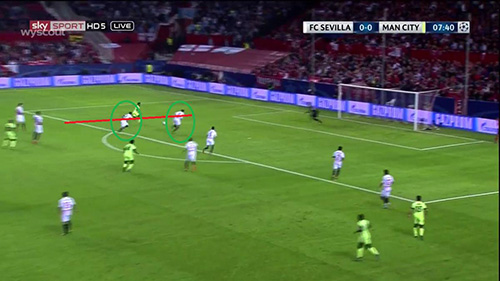 Wide play in order to exploit depth. Short and long movement searching for the space through the lines. When you say that soccer is simple its not always so easy.