Create your animations with YouCoachApp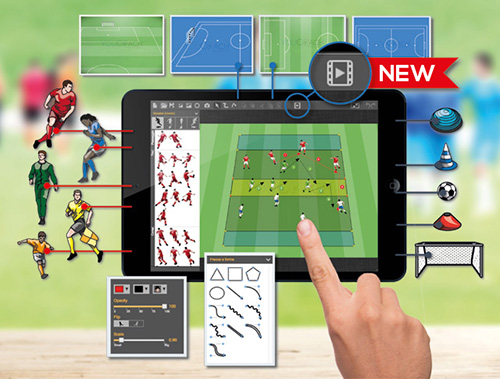 Creating and archiving your exercises is easier from today with the animations included in YouCoachApp.
From today, included in YouCoachApp App, all subscribers can use the "Animations" new function.
With this new function you can create a video of your exercises in a simple, fast and intuitive way.
Clicking on the "Animation" button located on the top right and similar to a play button ► (see the following images) will appear, in the bottom of the editor, a timeline.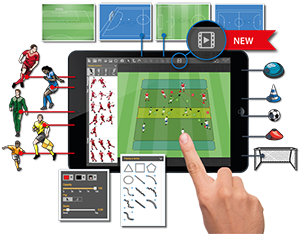 HOW DOES IT WORK?
This timeline represents the subdivision in seconds of your animation
Each second corresponds to a static image.
It will then be enough to associate each phase of the exercise with a static frame that represents it. As simple as that!
The design instrument, taking advantage of the differences between one frame and the next one, will create an animation by moving the elements from the starting point to the new position taken by the object in the next frame.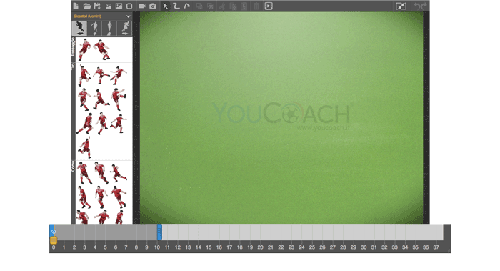 You can animate any figure that you find in the editor (players, materials, arrows and shapes) all with the same simple procedure.
Are you tired of having mountains of papers with written exercises? Is it difficult for you finding what you are looking for or would you like to find it in an easier way?
YouCoachApp helps you with it! Keep your tasks in a safe place that only you can access, at any time and from any device, a single virtual place accessible from anywhere.
Optimize your time in the creation of training sessions! You will be able to use the time you gain in focusing on other aspects of training that you could not go into before. YouCoachApp is the instrument that makes technology available to all, putting it at the service of the methodology.