Individual technique inferiority? Full-field man to man marking!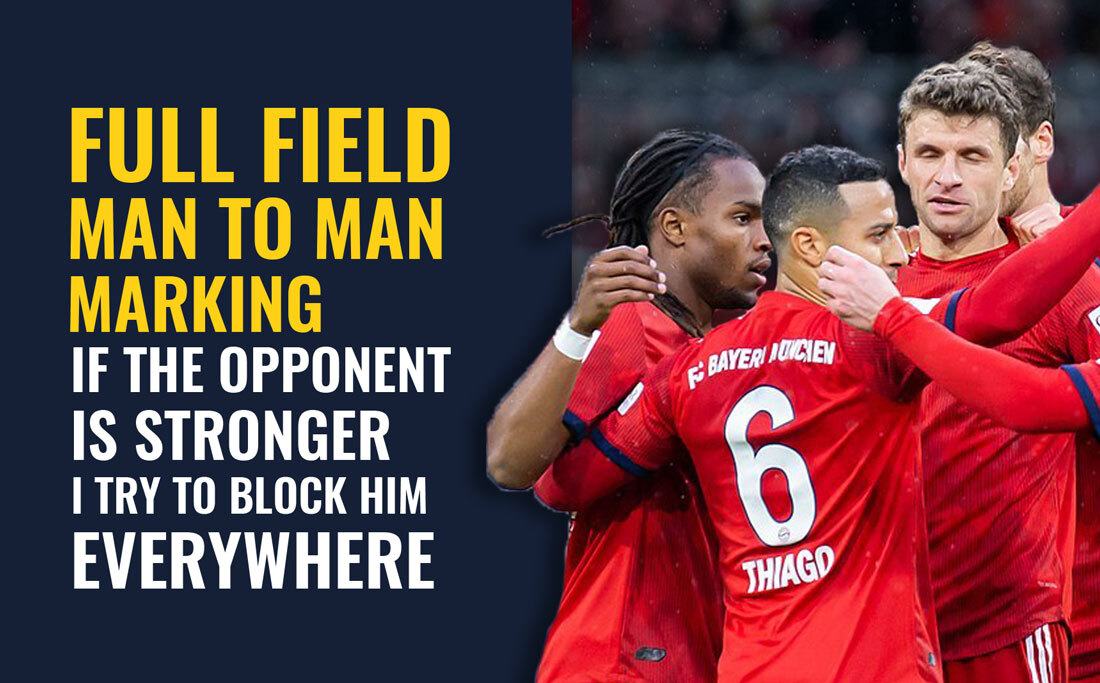 Borussia Mönchengladbach decides to deal with the much stronger Bayern of Guardiola by pressing in every area of the field
The headline of this article apparently seems to be a contradiction. How can I defend in 1 vs. 1 duels and how can I think to win the match if my players, man for man have a lower technique level ? 
This is what happened during the last Bundesliga's round. The leading team Bayern Munich goes to an away game facing Borussia Mönchengladbach and the hosts decide to play the match against one of the world's top clubs by pressing in every area of the field.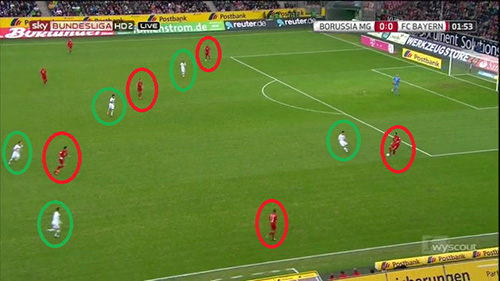 It's early in the second minute of the first half and the Bavarian left defender gets the ball. The hosts press 1 vs. 1 as you can see in this frame.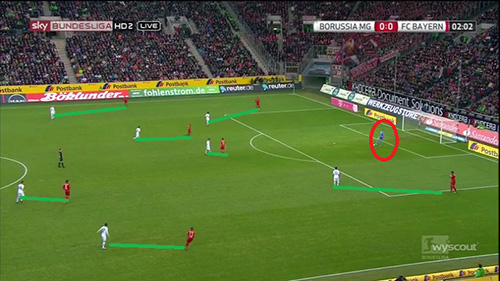 The ball possession of Guardiola's players is good, but because they can't complete an easy short pass, they're forced to involve the only unmarked player: the goalkeeper Neuer.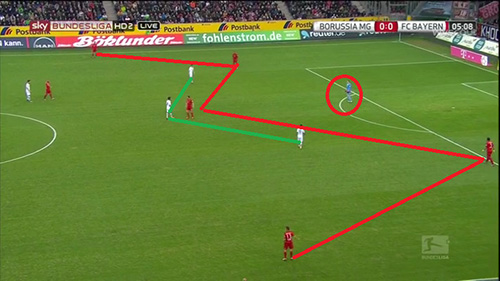 Bayern's offensive arrangement is prfect as you can see in this frame, but the defensive arrangement of the home team is also perfect.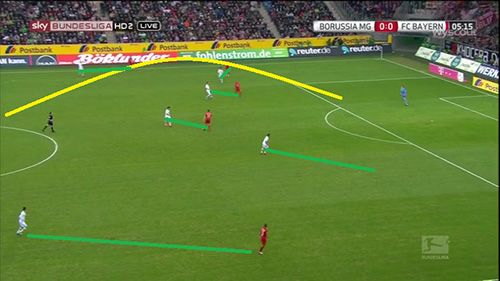 Neuer can only make a high and long pass to reach the strikers and cut out six opponent players.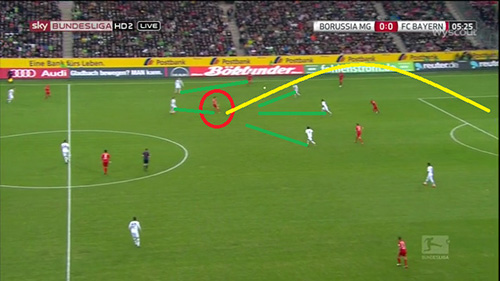 But even with long passes Borussia marks the receiving player closely and also the teammates nearby, turn and close all the spaces around the receiver.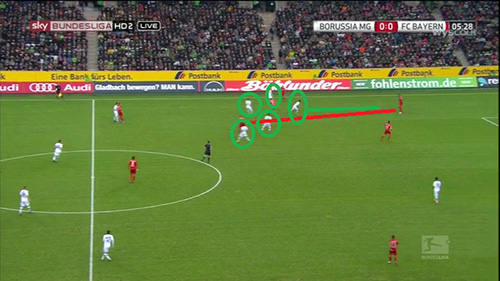 And with short passes the pressing is so hard that every pass becomes difficult for Bayern and they must go back again to the only unmarked player: Nuer.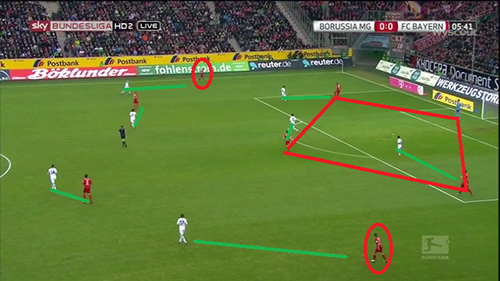 Again we want to bring up Bayern's excellent arrangement with the low rhombus and the closer placement of the teammates for short passes. But Borussia is ready to obstruct every pass.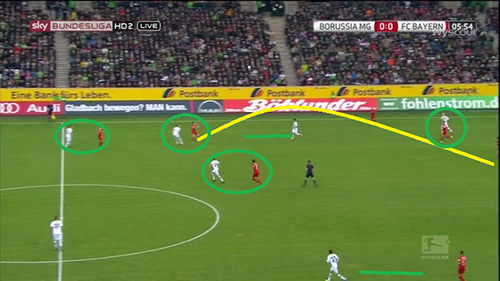 All the match continues in the same way and we recommend you to watch it. Borussia won 3 - 1.
Winning against Bayern is hard, but sometimes it is possible. It took an aggressive style of play and great dedication and dicipline of an excellent group. Congratulations to Borussia's coach Shubert for facing and surprising an opponent's stronger team.