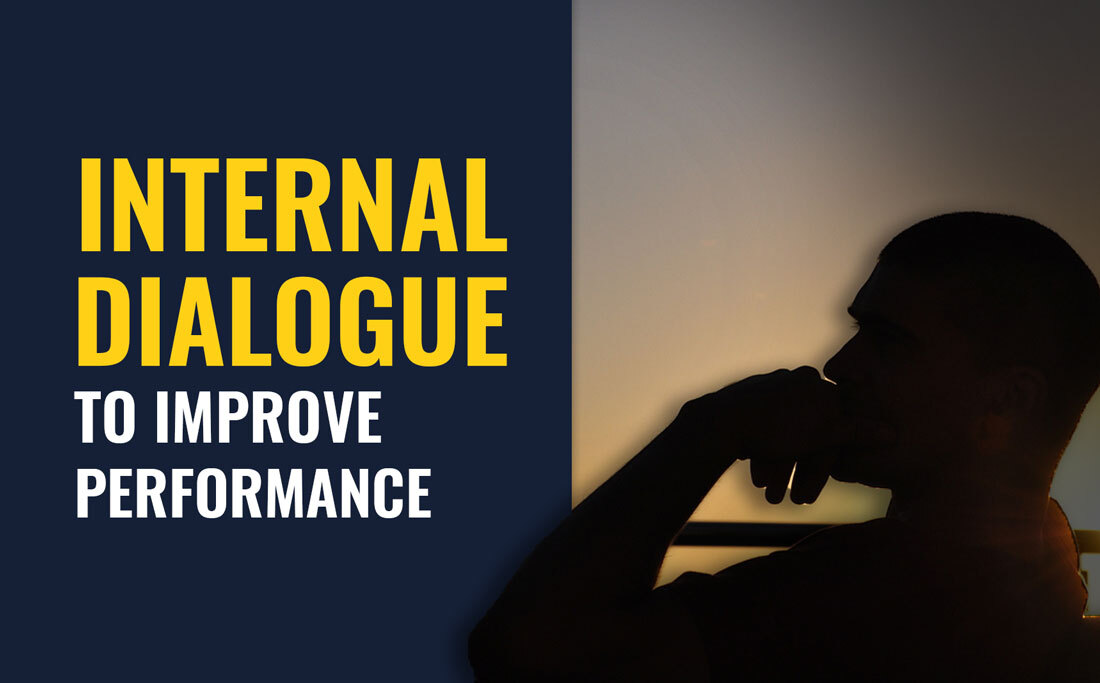 Internal dialogue can promote the right mental attitude to support performance
In this article we'll see how mental attitude and internal dialogue (how we talk to ourselves) can influence anxiety and mood and, as a consequence, performance. 
Internal dialogue is a way to self-reflect that influences emotions and behaviours. 
In sports, thoughts can positively or negatively influence performance. It is important to highlight dysfunctional thoughts that can undermine athletic performance by creating negative feelings such as anxiety and bad mood, changing mental efficacy - especially attention capacity - and diverting the focus from the task one has to perform.
If a coach during a match starts telling themselves that players are doing poorly on the field, they would probably start to feel angry or resentful, and this could lead them to communicate poorly to the team. Similarly, if they start to think they chose the wrong tactical game, they could feel discouraged, with the result of a lack of support for their team.
Being aware of our internal dialogue, making it positive and effective, becomes really important during sport activity. 
Encouraging players to have an effective internal dialogue is useful to promote a good performance.
Internal dialogue can be geared towards: 
positive thinking to improve motivation;
self-instruction on how to perform a movement;
focus the attention when anxiety and fatigue lower it.
---
In order to understand how much internal dialogue weighs on mood, try to complete these sentences thinking about a specific game situation:
I HAVE TROUBLE... 
I WOULD LIKE... 
IF POSSIBLE...
---
Now re-write the same sentences but with these new words:
IT'S A CHALLENGE FOR ME...
I KNOW I CAN...
I WANT...
How do your emotions change by changing your thoughts?