Perception, analysis, decision: How to create a close-knit team. Barcellona FC's method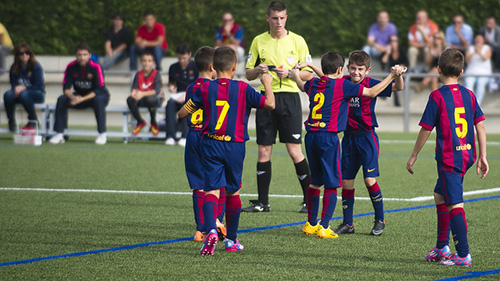 | Summary | Secondary Objectives |
| --- | --- |
| The methodology of Barcelona to achieve, over time, a close team that goes beyond the talent (albeit necessary) of the individual players. | Medicina e Psicologia |
It's a bit difficult to grasp the concept of talent because you can find it in a lot of different forms. There is raw talent, a gift that comes naturally, and there is talent you can develop and improve by working hard for a long time.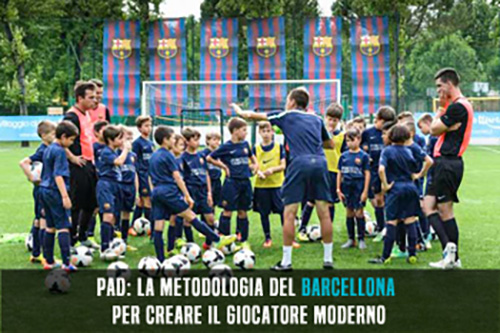 In a soccer Club, or in any other sporting association, the coach or the scout has exactly the task of identifying these kinds of talent and placing them, in an imaginary way, in their (specific) team. How can we exactly quantify an athlete's talent? And, above all, how can we understand if that particular kind of talent may be useful to make a better team?
Actually, a scientific method doesn't exist for assessing this value, but each professional in the field has their own methods for detecting and also forging and growing talent. soccer is a collective sport, and even if you can have many personal glorious moments, you can't have a selfish way to play.
A coach can build a great soccer team with a lot of top players, but the skills of a single player without any collective spirit and balance in the team are worthless.
To give an example of the importance of these processes, Barcellona FC is known to use the "PAD" method (perception, analysis, decision).
This method consists of helping players to develop a sort of collective attitude based on these three concepts.
PERCEPTION: The ability of moving up, foreseeing and playing instinctively is really essential for a soccer player. In this case perception means a sort of sixth sense that can be improved by training many hours and even during official matches.
ANALYSIS: On the soccer field it's important to look around in order to have a general perspective and an overall vision of what's happening minute by minute during the match. So being aware of the movements both of the opponents and the teammates is essential to be able to move as a well-oiled machine.
DECISION: "Think first and act later" is an important rule in life as in the soccer game; even when playing you often have to thinkin just in a split second.
In this Barcellona's method these three special skills are set on a pyramid scheme: perception during the game and analysis of the developments lead players to take final decisions.
Some examples of "PAD" method
 

Exercise used by Barcellona's academy to introduce: space perception, activation of a reaction to events and peripheral vision.

 

Improving the visual field of athletes is important in team sports. This article comes up with an exercise from the youth team of Barcelona FC

 

Simplified game to train pressing and prevent counterattack

Exercise used by Barcellona's cantera to introduce: space perception, activation of a reaction to events and peripheral vision.