Short corner and movement to the far post: the preparation of dead ball situations by Maurizio Sarri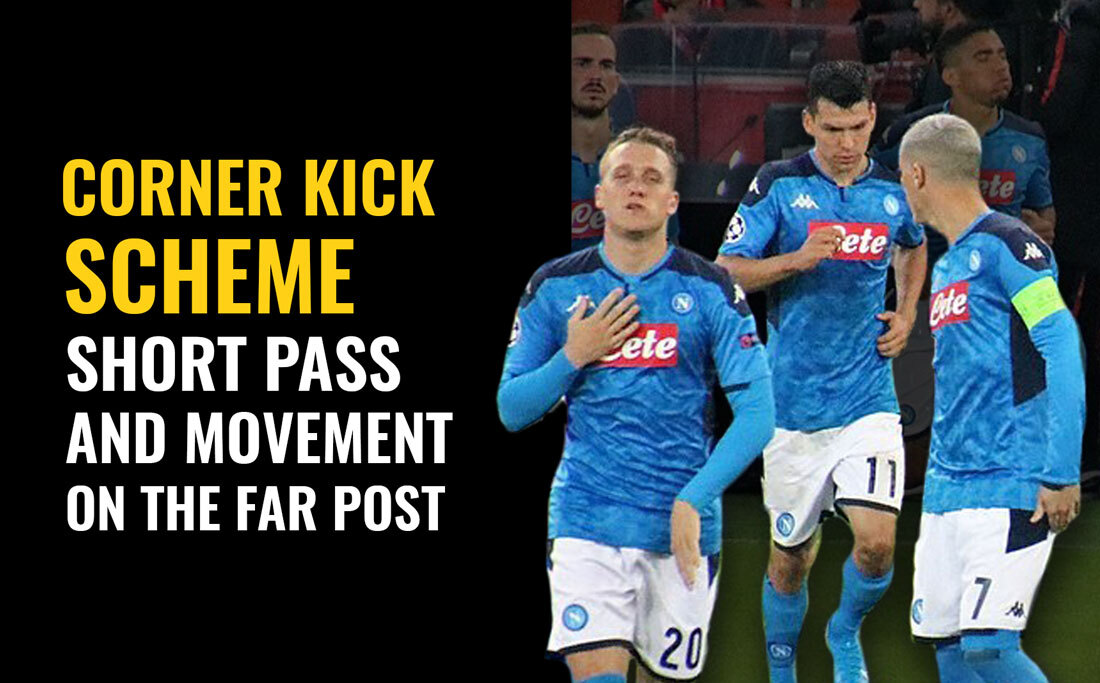 Corner kick play with three players to release a player on the far post
Let's analyse the play that lead Mister Sarri's Napoli to the winning goal in the match versus Mister Maran's Chievo, final score 3 - 1. Dead ball situations represent by now a trademark of Mr. Sarri and in times of need they are a key element for a team that aims to play a major role in the championship and fight for victory.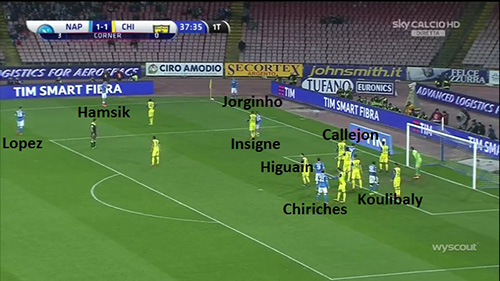 The starting deployment of 8 players is as follows: 4  near the corner and 4 in the area in front of the goal. Jorginho on the ball, Hamsik ready to receive, Lopez near the corner edge of the box shifted towards the ball, Insigne in the box halfway towards the corner while Callejon, Higuain, Koulibaly e Chiriches are in around the goal.
Chievo applies zonal defending and, therefore, one principle to exploit is to circulate the ball to keep the opposing defence in movement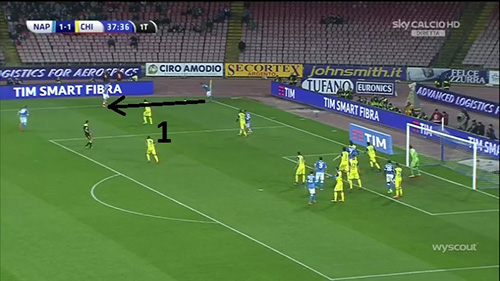 The first action is a short pass to Hamisik. Napoli creates here a temporary numerical superiority, 4vs3, that allows them to adopt several solutions.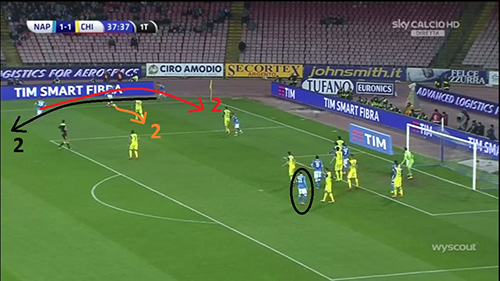 The second step shows a simultaneous overlapping of Jorginho and Lopez who cross behind Hamsik, who in the meantime attacks his direct opponent. Chiriches in the central area waits for development of the play.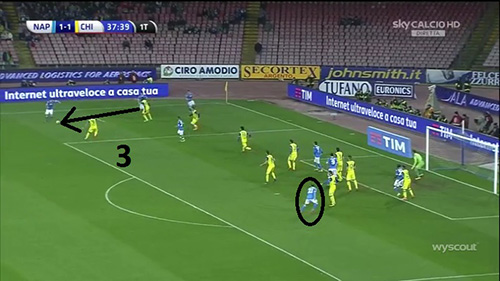 The third step consists of a pass for the exiting movement by Jorginho who is in a 1vs1 situation, but their direct opponent is having trouble because of Insigne's smovement behind him. In the central area Chiriches takes time to attack the goal being aware that he will receive a cross on the far post.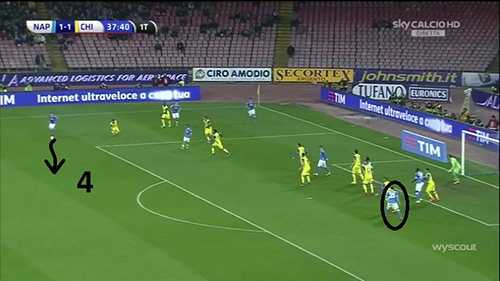 At this point Jorginho easily loses his marker, gets to the centre and prepares the following action. Chiriches slows down to give time to his teammate.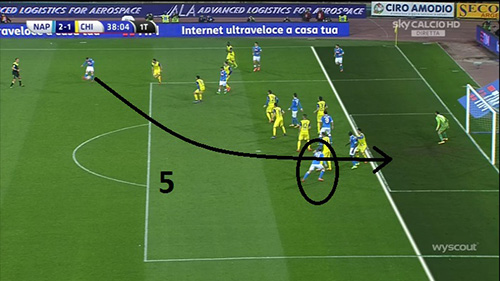 At the time of Jorginho's cross the opponent defence is pushing out and Chiriches skilfully loses his marker behind everybody and attacks the goal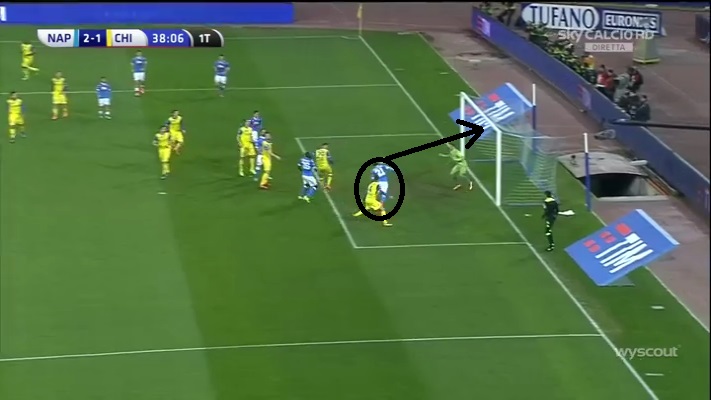 Once again Mr Sarri stands out for his care and attention to dead ball situations and teaches us that in order to counter zonal defending it is necessary to circulate the ball and play on the defence movement pushing out.