Spending time not to waste time!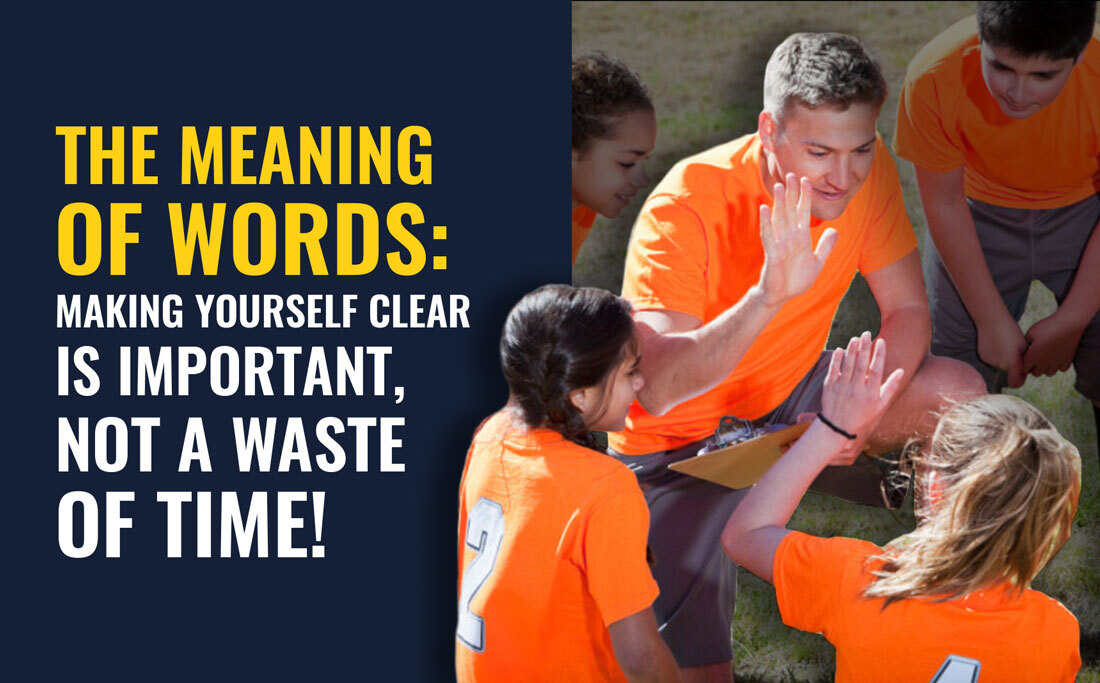 Sharing the meaning of words provides lots of multi-level benefits: let's see which benefits, and which more common mistakes to avoid!
This occured during youth training: the coach lined up the children next to each other and said: "When I say GO you run ahead. When I say HOP you SPRINT to the right until I whistle".
At the "Go" children began to run enthusiastically, but some were hesitating. As soon as the coach shouted "HOP" many things happened: while most of the children sprang right as requested, some of them halted, others ran left. The result was that some children fell to the ground, others went home with a bump on their forehead, others burst into laughter and made fun of those who did the exercise wrong.
Some of you may think "these children are so distracted! ...surely they were chatting while the coach was talking... there's always somebody who doesn't understand, it's natural, and by making mistakes and falling they learn to get back up again..." 
Of  course it's possible that somebody in the group doesn't catch the meaning and it's true that falling to the ground can help children learn to get up again in both a physical and metaphorical sense. It is also true that in this case the problem is with the source: coach took for granted that all children could distinguish between right and left (they realized later that this was not the case) and that all of them knew the meaning of the term "SPRINT" (they then found out that a couple of children thought it meant to freeze on the spot).
When I do in-field monitoring (this allows me to create ad hoc training moments for coaches), it can happen to see this kind of situations that could be avoided if coaches would spend some time elaborating the meaning of their words, mainly at the beginning of the year when everything is still a novelty.
Many words and idioms are often used without considering that young people - children in particular - don't know their exact meaning. Sometimes we use metaphors, mottos, etc. that young people have never even heard before, or that are not able to understand in their growing stage. For instance, when relating to children up to 9-10 years old it is important to adopt a concrete, factual language, just because the ability of hypothetical-deductive reasoning including abstract thought develops only in later years.
Another frequent mistake is using slang and colloquialisms: it may sound extremely unfamiliar and difficult to understand for children or foreign people who at best are still learning the language.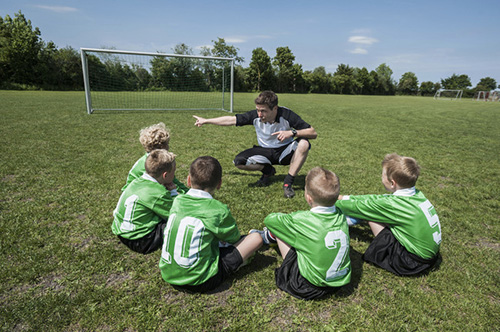 Sharing the meaning of words has a lot of advantages on many fronts:
Tim optimization: spending time explaining the meaning of words and verifying that it has been thoroughly understood is a very good investment in the long term;
Attention optimization: attention decreases rapidly with the decreasing of age; losing time repeating directions and explaining things twice can lead to fed up children and this easily diverts their attention;
Increase of motivation and efforts: kids are motivated and get enthusiastic when they realize they understand and do the right thing (of course a mistake caused by inexperience, immaturity, learning stage, etc. is a different matter);
Increase/preservation of the coach's motivation;

Serene, untroubled working environment for both the players and the coach;

Greater confidence in the group and among the kids who perceive each other as being ready, attentive and skillful;

Quality of relationships improvement: young people are easily laughed at when they appear to be clumsy, not brilliant, or when they make a mistake. Explanations lower the probability that this will happen.
Sharing the meaning of words means to allow children to understand what we're talking about, follow explanations and respond better to physical, technical, tactical, motor and mental requests.
So let's learn to spend our time well, especially at the beginning of practice, without any urge to overdo it, which can lead to confusion, demotivation, weakening of relationships and lowering of confidence in themselves and in the group/team.