Set up your training session in less than 5 minutes
Set up your training session in less than 5 minutes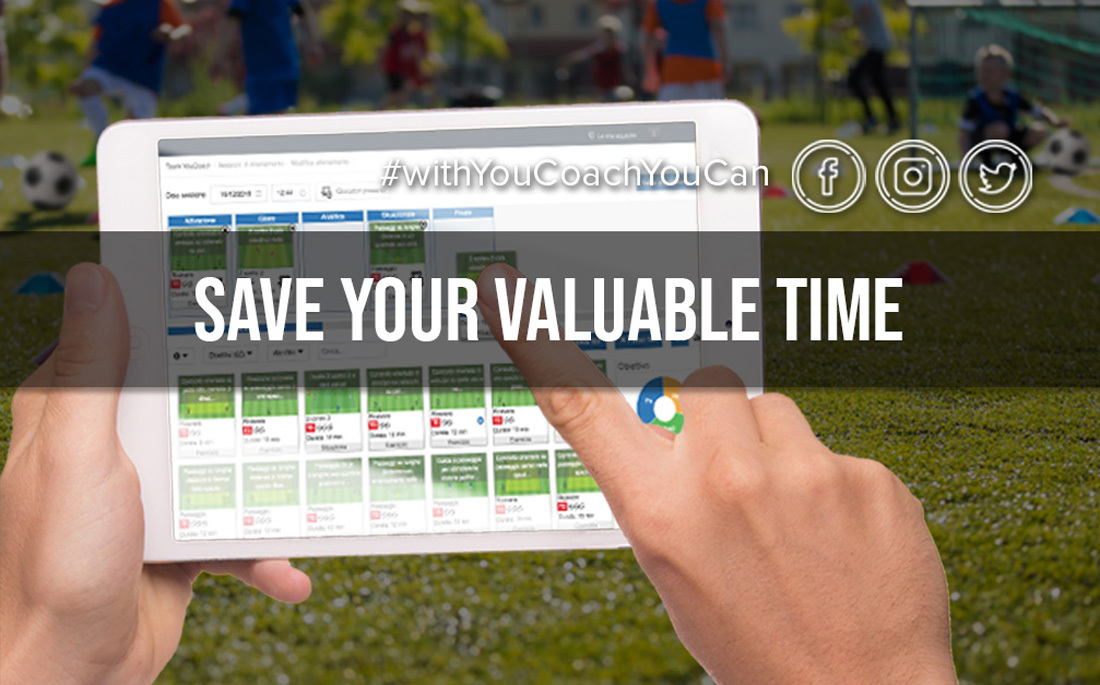 Summary
Setting up soccer practice in advance is fundamental to manage all the details. How to do when time is short but you don't want to give up on your plans? Let's find out in this article.
"What time is it? It's late... I need to quickly set up a training session. I had no time today! I'll take some notes on this piece of paper, I hope I don't lose it.
Today we can work on... ball possession. But we already worked on 4 vs 4 last week! I'd like to try something new this time, but I really don't know where to start..."
Do you recognize yourself in this?

Time is often the most formidable opponent: organizing a training session can become a real challenge. The difficulty increases when you are in lack of ideas or if you can't choose between hundreds of drills and information. 

This is why it's important to rely on the best tools to save precious time and to optimize what you have.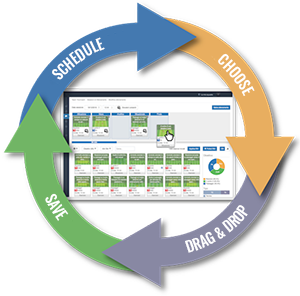 Luckily, with YouCoach all these difficulties can be overcome. With YouCoachApp you can come prepared to the pitch, with no worries! YouCoachApp is the web app that helps all soccer coaches
create training sessions quickly and easily
,
while keeping to the coach's goals and approach
. 
Be careful: easy doesn't mean random. 
Did you set your sport season's details
? Well, it's time to start planning your next training session.
---
PLAN YOUR TRAINING SESSION IN A FEW CLICKS
1) When is your next training session?
From the lateral menu, click on "Training Sessions", then on "New Session".
First of all you need to fill in date, time and attending players.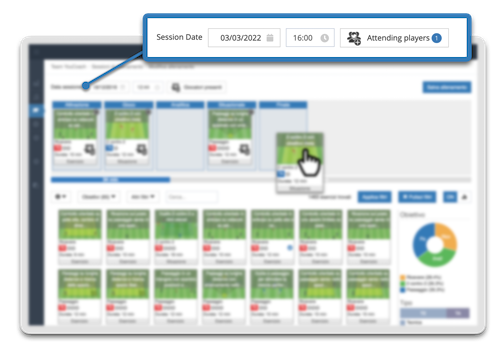 2) Choose which drills to propose
Choose among more than 800 soccer drills on our database which are the best for your session. 
Explore our digital archive, use filters to select what you prefer, find the drills you personally created. If you don't know where to start, let YouCoachApp guide you: once you set the date, the app will suggest you drills that are compatible with the objectives you set for the season's cycle.
Clicking on each drill card, you can read a preview of the exercise; click on "Close" to go back. The card you just read will flash quickly, so you can remember which drill you just saw.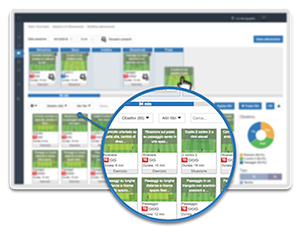 3) Plan the training session
Did you find the perfect drill? Choose it for this training session: select and drag the card in the right phase. With the drag & drop feature, planning a training session becomes even easier!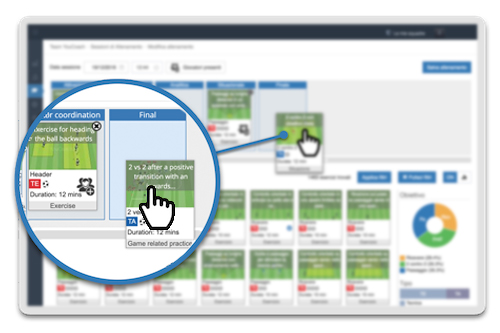 4) Save and print your session!
Check the duration, the objectives, the drills and... When you are satisfied, save the training session. Now you can bring it to the field! Thanks to 
the printing function
, you can have a printed version of the training session, if you want.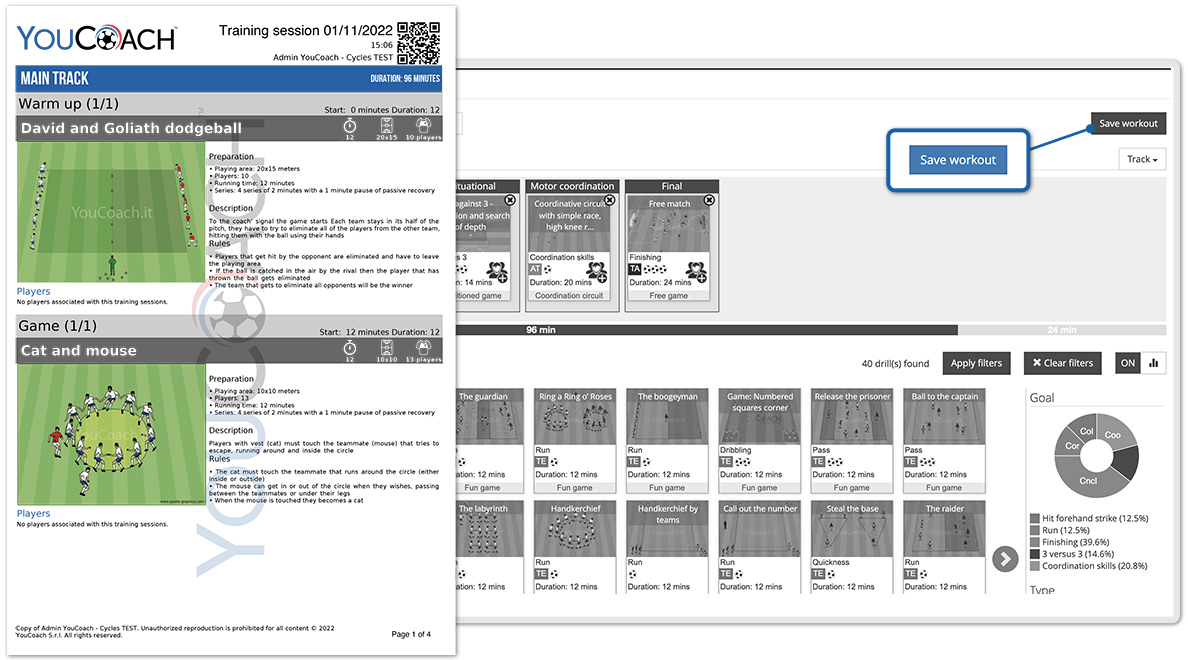 If you change your mind... no problem. All saved training sessions can be edited at any time. 

YouCoachApp, the digital assistant every soccer coach should have!