Erling Haaland: the impact on Manchester City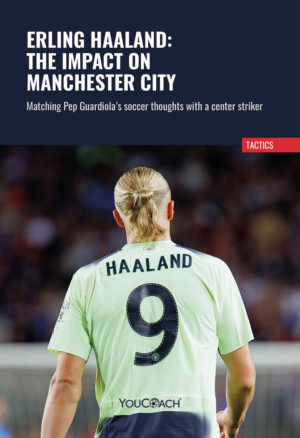 Erling Haaland: the impact on Manchester City
A deep tactical analysis on Haaland at Manchester City
Erling Haaland is one of the actual top striker in European soccer: he's scoring 1,26 goals per match and every 1,7 shots on goal. His per 90' conversion rate percentages are the highest among the European top five leagues. The numbers identify him, not poetical journalistic adjectives.
Who is Erling Haaland?
What offensive situations lead Haaland to score?
What is the "psychological influence" of his playing style on the opponents?
And how does he impact Pep Guardiola's offensive approach?
This e-Book aims to answer these questions, from data and tactical analysis, avoiding all those adjectives which we can read in the sports newspapers or hear on the telly, and from all the sports' entertaining shows. 
---
---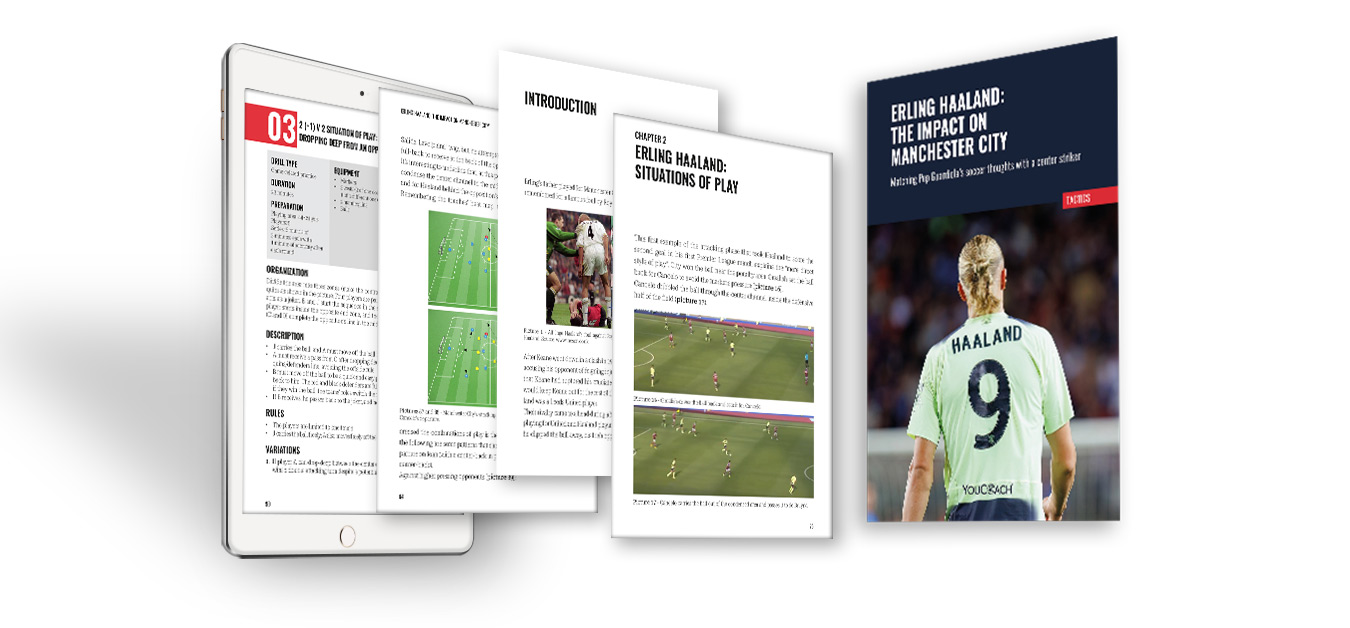 What do you find in this e-Book?
Erling Haaland at Manchester City 2022-2023 data (as of the end of February 2023) and a comparison with seasons 2020-2021, 2021-2022
Erling Haaland situations of play
Erling Haaland psychological effect on the opponents
How Manchester City changed the patterns of play
Erling Haaland and Manchester City with and without Cancelo from January 2023
Erling Haaland and another Per Guardiola's evolution: a sneak preview on the tactical evolution of Guardiola's way of play
10 exercise to train a center striker
And if you are a YouCoach subscriber
, access to the package available in YouCoachApp is already included in your subscription to prepare your workouts with the exercises in the e-Book.
All the proposals collected in this e-Book were created with
YouCoachApp
, the web application developed by YouCoach which simplifies the technical management of the season.
Click here
for more info.

What is an e-Book?
It is a protected PDF file that will appear in your 'My e-Books' page with timely unlimited access.